Ferrari are only going to make 499 of these rather special machines so when one is heavily damaged in an accident, the pictures and information make their way onto the interwebs. The Ferrari 458 SpecialeA (Aperta) is appreciating at a rapid rate and just last year there was a '2nd hand' one for sale for R10.8 million which at the time was R3.6 million more than a new one.
The 65 year old driver from Luxembourg lost control of his precious machine near Quierschied (Germany) which resulted in the car slamming into the guardrail, spinning back out into the road and then come to rest against the barrier again. The roads were wet and it could be another case of 'ran out of talent' but we do not know the full story to make assumptions like that. Driver was not injured from the crash but his passenger did sustain minor injuries. A piece of the the barrier flew into the windshield of an oncoming car which slightly injured the occupant of the car.
Since most of the damage is restricted to the front end and away from the V8 powerplant, this car may be restored to showroom shine but one never knows what the insurance company will say.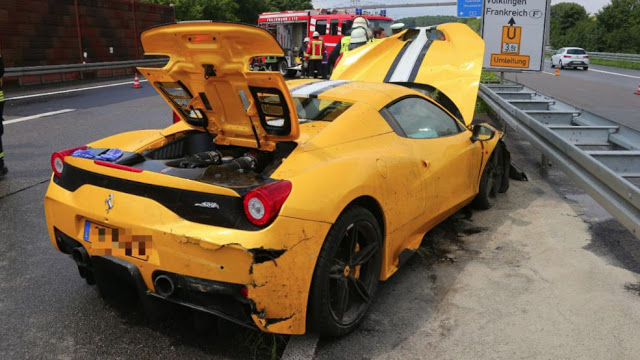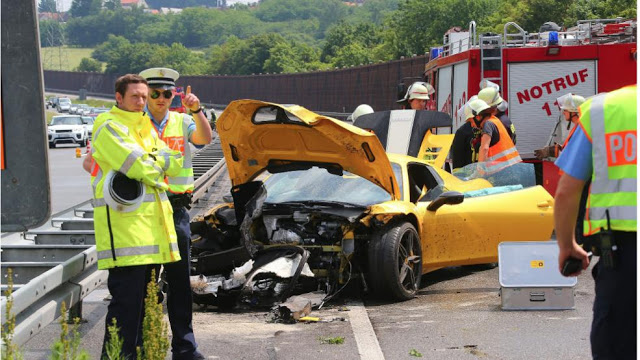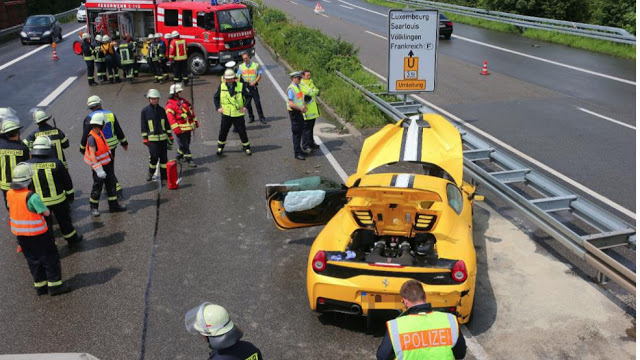 [Source: Bild]