What you see below are the remains of Koenigsegg CCX 'Custom Vision' which was destroyed in a high speed crash in Mexico. Chassis #067 was believed to be heading towards Monterrey and witnesses state that it was speeding prior to hitting a curb and rolling multiple times. As these shocking images reveal, the CCX itself has been totaled. The entire front end is nothing but a twisted pile of steel and carbon fiber with the front wheels, axle and hubs all torn from the car.
Meanwhile the passenger cell of the CCX has been left completely exposed with the doors dihedral doors ripped off and the airbags deployed. At the rear, pictures reveal the driver's side wheel has also been ripped from the car alongside all of the suspension components.
A witness spoke to one of the occupants in the car after the crash and confirmed that they are in the hospital receiving medical care. It is a miracle that they are both alive let alone receiving 'medical care' but I guess that is a testament to the build quality of the Swedish supercar. To make matters worse reports are indicating that it was recently bought and that it was not insured.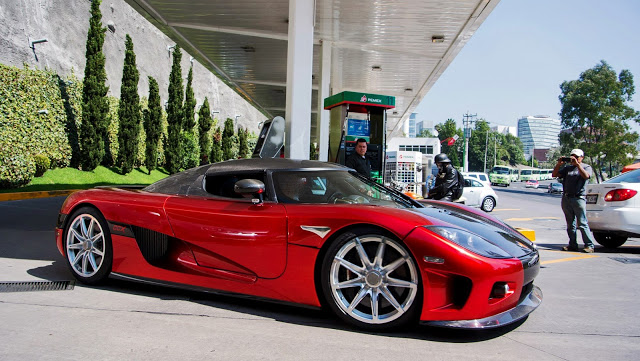 Prior to the incident