One of Google's solutions to those in need of money, especially themselves, is to create new and innovative products and services. One of their bigger developments recently is their self-driving cars. These have been tested over the last eight years and are now being set free out in the public. Waymo is now ready to go public in the Phoenix area. The biggest news right now about the self-driving cars is that Google is letting families in the area have a chance to try out the autonomous vehicles. It is part of a new program for ride-sharing in the area.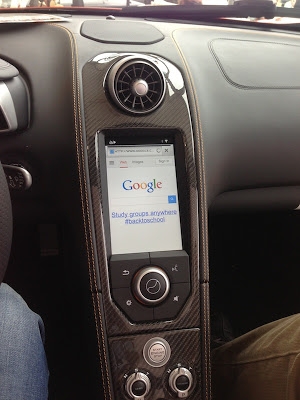 One Step Closer To Reality
The move to let people take rides in Google's self-driving cars is a step towards this becoming more of a reality for expansion. This move also coincides with other efforts from other companies that want to get into the fast-emerging field of autonomous vehicles being introduced onto public roads for use. This pilot program could make Waymo a leader in this area of technology while also giving a big boost to the bottom line of Fiat Chrysler Automobiles. They are the auto maker that will be providing the 500 or more Pacifica minivans that are plug-in chargeable. These are being used in the project currently going on in Arizona.
Residents Excited Over Testing
Google has been offering these test drives quietly for a while to a handful of residents in the Phoenix area over the last month. Residents in the area are now able to apply to join in on the trial. The company plans to accept applications from many diverse backgrounds and transportation needs who are willing to test these vehicles and give their honest feedback about the self-driving cars.
From Science Fiction Into Reality
Waymo was the first company to begin testing the idea of self-driving vehicles many years ago. Back then, it was just a small project that was launched through Google. The idea of a car driving itself was the stuff that science fiction was made of not too long ago. Now, it is on its way to becoming a reality for the day-to-day of many people. Since the project first started, Waymo has said that they have driven over two-million miles on public roads with the self-driving prototypes. The earlier versions were made from modified Lexus SUVs.
Around two years ago, Google switched it up and turned to the automotive supplier Rousch in Detroit to produce for them around 100 science-fiction styled "bubble cars" to be specifically used for testing the autonomous self-driving technology. Some of these cars are going to be put out on public roads eventually without drivers in them. These "bubble cars" have no pedals and no steering wheels inside of them.
First To Market
These advances and prototype projects are going to cement Waymo in the top position as a leader in the autonomous hierarchy. While they were seen as the leader for a long time, they had recently been topped by Ford for a while because they lacked a pathway to their production efforts. Because of their new ties with the FCA and the new deal they made with Honda, they are now on the path of transitioning from a pilot concept to real world applications. This collaboration is going to help both companies learn what it is going to take in order to get self-driving cars out into the market. It will also help both companies realize the mobility benefits and safety benefits of this technology as well. While the price tag on these vehicles is up for speculation we can be sure there will be an initial rise in the market when autonomous vehicle debut, and many financial institutions stand to make a lot of money by providing loans.
Not Fully Driverless As Of Yet
Even though the modified Chrysler Pacifica minivan is fully able to drive itself without the help of a driver inside and is legal under Arizona regulations, Waymo has said they will continue having trained "operators" in the vehicles for the near future. They want to be as safe as possible and have someone ready to take over in the unfortunate event that there is a problem with the vehicle.