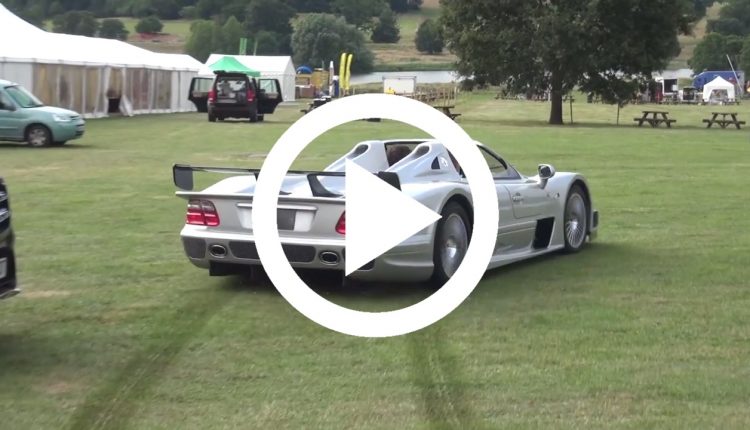 For those who don't know, the Mercedes-Benz CLK GTR Roadster was produced in a run of 6 units for FIA GT Championship racing and was the result of homologation requirements.
Under the body sits a 6.9-litre V12 that lays down a whopping 720 horsepower and the owner clearly knows how to handle this seriously rare car.
One certainly cannot accuse him of being a garage queen with this piece of kit.