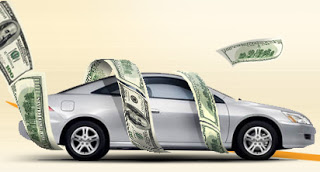 In the market to buy a new car? Not sure how you're going to afford it? The answer might just be to work with a cash for cars service. How can that help with your next car purchase? Actually, it's pretty simple.
What Does a Cash for Cars Service Do?

First, we need to establish what a cash for cars service does. Really, the name says it all. If you have an unwanted car, whether it runs or not, this type of service will give you cash for it and then haul it away. It's a great way to rid your yard of eyesores, but also to turn that worthless, rusting hulks into cash that you can use for whatever you want.

What Cars Are Accepted?

A cash for cars service will accept just about any type of vehicle you might have on hand. It might be a junk car that no longer runs, or that was purchased for parts to use on another car. It could be a car that was damaged in an accident but has not been repaired. It might also be a car that you simply do not want any longer.

Whatever the case might be, the service will pay you an agreed upon amount of money for the car, and then they will even have it removed from your property. That cash is yours to use in whatever way you see fit, including using it to purchase a new car, or as a down payment on a new car with a dealership.

The Process to Follow

So, how does the process work? It only involves a few steps. You'll need to provide the cash for cars service with a request for a quote. In this, you'll simply need to provide some basic information about the car, such as make, model, year, your name and contact information, including where the car is located.

Once you submit this information, you'll be contacted by the service to arrange a time for them to inspect the car. A representative will visually inspect the vehicle and then make you an offer. If you accept, the cash is yours at that time, and you'll be rid of a car that you either don't need or don't want.

As you can see, buying a car is simple when you work with the right service.