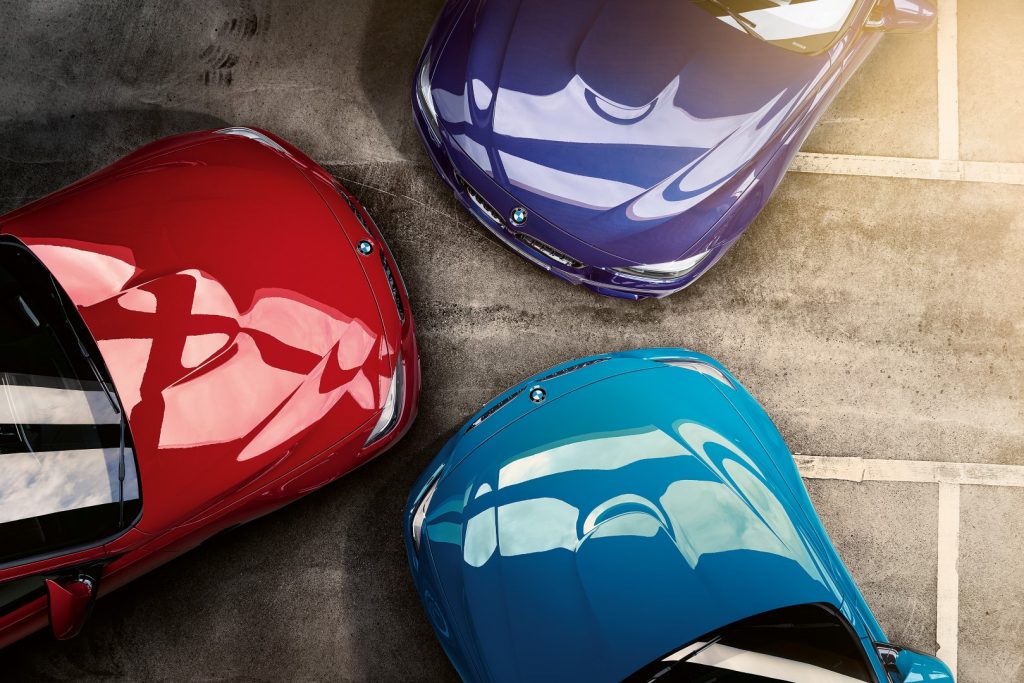 The high-performance automotive market is one that attracts many people. When you look at the sheer beauty and features offered by the various cars in this niche, it is easy to see why. From the eye-wateringly quick Bugatti Veyron to the sleek refinement of the Aston Martin Vanquish, there are some really stunning cars to pick up here. It is not just good looks that they blow you away with though – the experience you have when behind the wheel of a high-performance vehicle is second to none.
Of course, special cars come with special price tags, which means that you will want to look after yours after buying it. Part of owning a car like this is showing it off to its best, which you can only do with proper maintenance. Looking after it will also help it retain value and see you get the best price should you ever decide to sell it on. One of the best ways to maintain the looks and condition of any high-performance motor is to simply wax it. This helps to not only give the bodywork an impressive shine but also protects it from the weather when you drive around.
What are the best options when it comes to waxing your car?
Spray wax
The best option available in many people's opinion is spray wax. As the name suggests, this type of wax is sprayed onto your car's bodywork for maximum convenience and less hassle. After you have sprayed it on, you just wipe off with a cloth to leave behind a shiny, glossy finish. The beauty with spray wax is that you do not need as much time and effort to get a great finish. It is also perfectly safe for all car surfaces, which is certainly reassuring if you have a high-performance vehicle! Ideal for getting rid of fingerprints and sealing your paintwork to protect it from environmental factors, it is an option favored by many.
Paste wax
The most traditional wax you could use on your car is paste wax. This has a hard texture and might be the one you are used to seeing your dad rub onto his car from a little tin! As with spray wax, this type delivers an impressive showroom shine to your car and gives long-lasting results when applied. For this reason, it is still used by many car enthusiasts. However, paste can be hard to apply to your paintwork due to its hard texture. This can mean that it takes more time to apply and also a lot more effort in terms of rubbing in. 
Liquid wax
Somewhere in between spray and paste wax, there is liquid car wax. As this suggests, it offers a combination of what is offered by each when used. The smoother texture is simpler and less work to apply than paste while offering the superb shine of spray wax. However, many liquid waxes are not made from natural ingredients such as carnauba, which spray and natural waxes are made from. Due to this, many auto lovers believe that the finish you get is not quite as good as other options, which puts them off. Many also feel that this sort of wax does not look as good on darker-colored vehicles.
Colored wax
This sort of wax, known as a pigment wax, can be matched to different colors. It is something of a new player on the market, and for some, the jury is still out. The main selling point of this wax is that using it may help fill in any defects on your paintwork as well as giving a great shine and sealing it. While this could be the case, it has been pointed out that the clear coat that sits on top of the base coat in modern cars would actually prevent this from happening. For this reason, many car lovers choose to go with one of the more tried-and-tested waxes above. If you want to give it a go though, it may be interesting to see the results it gives.
Waxing your car is important 
In simple terms, there is just no point in buying a nice car and then failing to look after it. Waxing is a key part of any car care routine and will keep it looking good. Selecting the best type of wax to use is often something of a personal choice, based on what you prefer. The above are the main options open to you, and it is really a case of testing them out to see which one you like best.