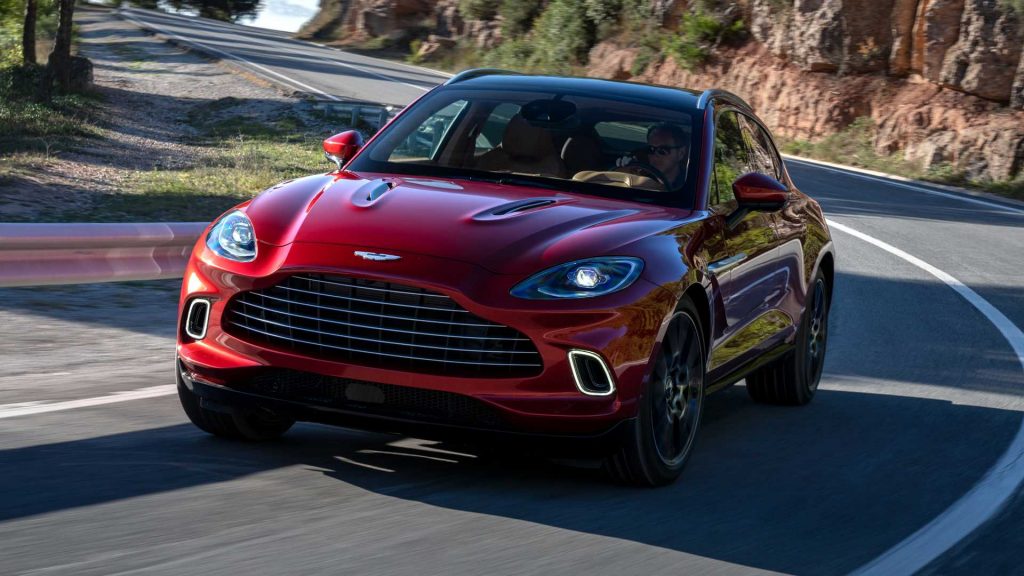 Aston Martin is known for their impressive cars but more recently, they have released images of their very first SUV the DBX. This car is classy and lightweight which many people are very impressed with. Whether you need a big car for practicality or simply for comfort, this SUV might just be the one for you. Unlike other luxury SUVs, this vehicle is one that is sure to impress you from start to finish.
Here, we are going to look at some of the things that you should know about the Aston Martin DBX. This will include everything from where to get it to the interior of the vehicle. Keep reading to find out more about this SUV.
Driving It
If you are looking for an SUV that drives like an SUV then this car is not the one for you. The Aston Martin DBX is said to drive like a sports car which is something that you don't hear every day. Many experts have tested this car on the road and have said the same thing about it. 
This is down to the lightweight aluminium construction and the suspension that has been added to this car. You'll love driving this vehicle and you'll feel as though you really did invest in a sports car. For those that cannot afford a sports car or have a large family that won't fit in one, this might just be the car that fits the bill.
Acceleration
One of the great features of the Aston Martin DBX is its acceleration, which can go from 0 to 100 kph in 4.5 seconds. As such, this high-performance car is great for petrol-heads who really want to enjoy life on the open road in one of the world's most powerful road vehicles. Designed to expand Aston Martin's portfolio of quality cars, the DBX combines its power and speed with functionality to a performance car that can be used for those with a family.
Where To Get It
The good news about this SUV is that it is available to buy from many dealers. The cost of this car starts at around £158,000 which sounds a lot but it is worth it for the kind of car that you are getting. H.R. Owen is one example of an official Aston Martin dealership in London that will allow you to check out this car in person once it has been released so that you can be sure that the Aston Martin DBX is right for you. 
The Tech
The Aston Martin DBX isn't just about the driving experience, it is also great for those who are riding as passengers thanks to the great technology that Aston Martin have decided to incorporate in this vehicle. You'll get a 10.25-inch infotainment system in this SUV and this means that you'll get to see everything. If you want to mirror your Apple device then this is possible and we know that this is something which many car enthusiasts are hoping for in 2020. 
Another thing to know about the tech in this SUV is that it comes with a 360-degree parking camera. This improves the overall safety of the car and allows you to keep your car in good condition for longer. 
It Looks Great
Finally, you will find that the Aston Martin DBX is an SUV that looks great. The shiny exterior comes in classic red and this looks great when on the road. Many car manufacturers have struggled to transfer their unique styles over when creating SUVs, but Aston Martin has managed to do this very well. Inside, you'll be greeted by an extremely luxurious interior that has a classic feel to it. Many dealerships will allow you to customise lighting and other features in order to make this vehicle as much to your taste as possible.
Final Thoughts
If you are someone who is on the hunt for a luxury SUV then this one might just be for you. Aston Martin has done a great job of creating something that looks great and performs well on the road. While this car is slightly higher in price than its competitors, it is worth it.
If you are planning on investing in an Aston Martin DBX in 2020 then you should make sure to find a reliable dealership. This way, you can be driving your SUV out of the showroom in a matter of time and you'll feel great when you do.