In recent years, we have seen an uprising of SUVs and crossover SUVs. Minivans, sedans, and wagons have started losing traction as SUVs and crossover SUVs gained in popularity. What about hatchbacks? They seem to have a strong following and we have to say they have a strong case for staying in the market.
Hatchbacks in 2020
According to Jato.com, global demand for sedans and hatchbacks dropped in 2019. Sales of hatchbacks have decreased by 12% when compared to sales records of 2018. Half of the hatchbacks were still sold in Europe.
The hatchback is unmatched when it comes to versatility. Despite its small figure, the sloping hatchback allows for decent passenger and cargo space. This means you can comfortably drive around with 5 people while still having decent space in the boot. The practicality is not the only aspect that draws in buyers. Fuel efficiency is also a big factor. When combining practicality and fuel efficiency you end up with a car that is perfect for busy city streets. Which explains why the hatchback is still very popular in the narrow city streets of Europe. We agree that most hatchbacks don't look as pompous as an SUV, but they sure make much more sense. Especially when considering the fact that most people do not need an SUV for their daily driving.
2020 Honda Civic Hatchback
One proof that hatchbacks do not need to be small and un-exciting is the 2020 Honda Civic hatchback. With its amazing design and top-notch practicality, it is one of the best hatchbacks out right now.
This is the 10th generation of the Civic and Honda has kept true to its roots like the generation before. This generation is focused on all the things a Civic should be. It is fun to drive, cheap to run and offers great safety systems. Together with its practicality, it is the perfect hatchback.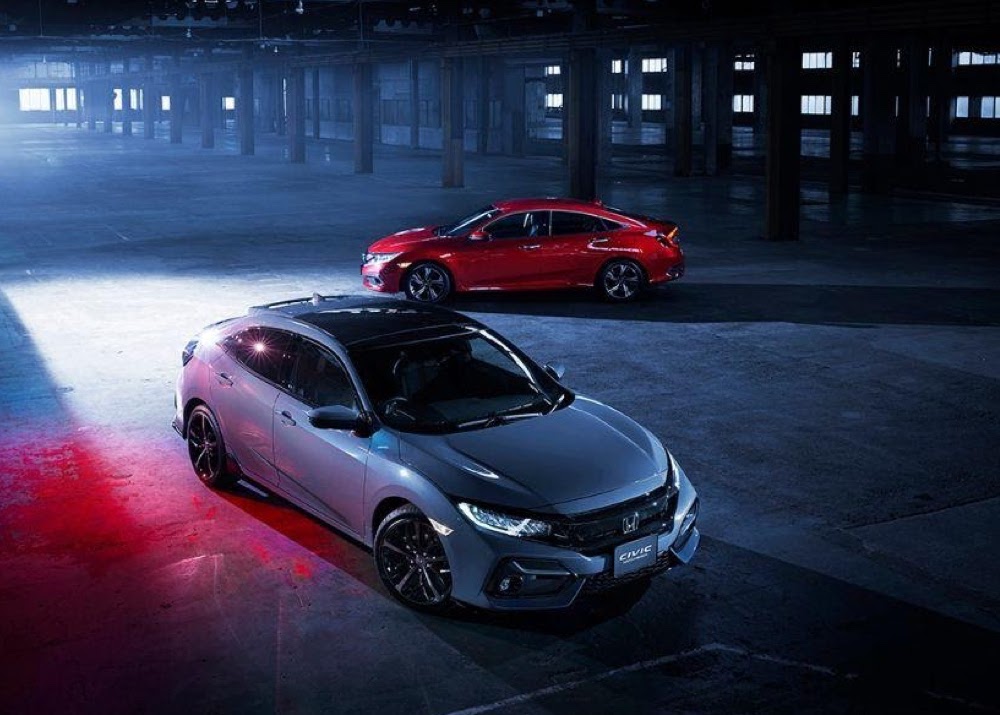 2020 Honda Civics hatchback boot offers amazing 478 litres of boot space with the option of expanding it to 1580 litres. This is around 100 litres more than any of its competitors in the hatchback segment. This is especially important when finding value in hatchbacks in 2020. Practicality is still a big factor where a hatchback is unmatched, the 2020 Honda Civic proves it.
Power from the 2020 Honda Civic comes from a range of small turbocharged engines. Even the smallest option, the 1.0-liter 134 hp engine delivers decent power. It is also very fuel-efficient due to a range of great transmissions. The most fuel-efficient option is the 1.6-litre i-DTEC diesel engine, which is a great option for longer journeys.
Even though looks are subjective, we can't deny that the 2020 Honda Civic looks striking. Honda also offers the EX package, which adds on the more aggressive-looking front and rear bumpers. If you're looking for something sporty you can also opt-in for the Sport trim level equipment that only comes with the 1.5-liter 180 hp engine. There is also the Type-R version for those looking to buy a 306 hp front-wheel driven monster with razor-sharp steering.
Is buying a hatchback worth it in 2020?
We can certainly say that it is, they still deliver amazing value and practicality for the money. Car manufacturers should focus on delivering exciting and well-crafted hatchbacks. The 2020 Honda Civic hatchback proves that it is entirely possible to deliver just that. To learn more about the 2020 Honda Civic hatchback visit autofun.