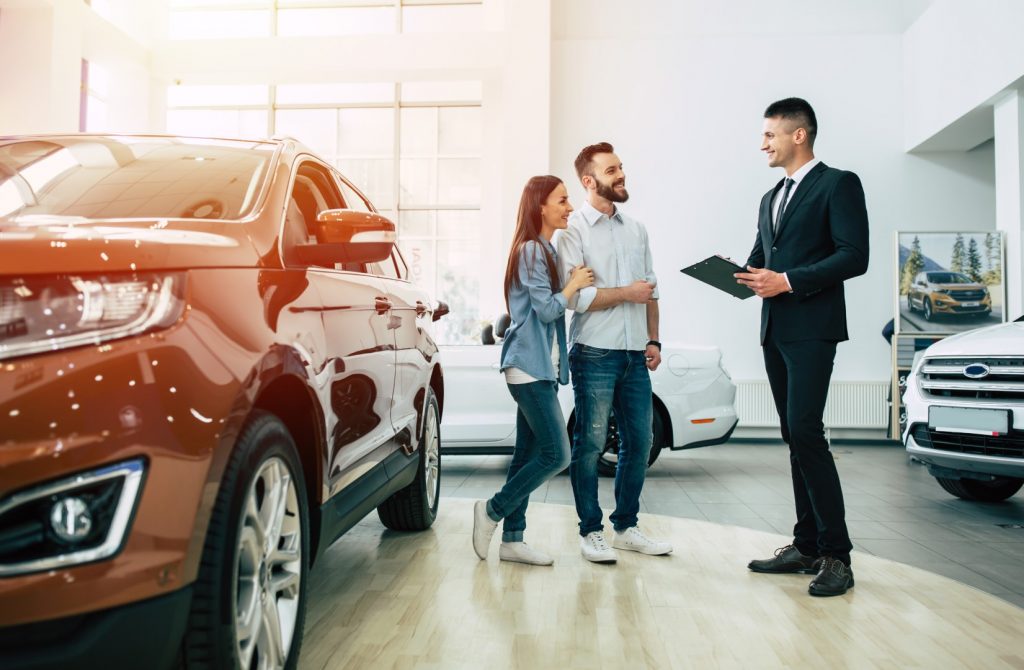 While there's no magic recipe to secure the best deal when shopping for a new car, there are some tips that can help make your shopping experience easier and ensure that you don't leave your preferred dealership feeling like you've been fleeced.
Whether you're a first-time buyer or an experienced vehicle owner, below are some of the top tips you may take into consideration when car shopping:
Talk To Your Bank To Determine How Much You Can Afford
Before contacting dealerships like https://www.streetsmartautobrokers.com/, it's always recommended to talk to your bank first to know how much you can afford. Their guidance will help you understand your limits in terms of financing a car. It's also another way to ensure that you won't get stuck in an unsustainable car payment scheme or overpay for your car.
It's advisable to be practical by carefully looking at your financial situation and sticking to a set budget. In this way, you won't fall for the tricks of car salespeople whenever they pitch a vehicle that's out of your preferred price range.
2. Start Your Car Search Online
If you're confused with the available cars in the market, start your search online. If you're planning to replace an existing vehicle with a new unit, know how you're currently utilizing the current one. If you think your needs will change in the long run, note these possible future needs before buying.
Aside from your budget, you should know the type of features you like and can't do without when driving. The primary reason you should search online is that you might get carried away purchasing more than you can afford. You might be enticed to buy a car without your preferred features, so prepare by knowing your chosen car's details.
3. Always Take Your Time
When shopping for a car, always take your time. Never put pressure on yourself and try to avoid it as much as you avoid the pressure of aggressive salespeople. It's the worst way to end up in a car that you'll dislike and regret in the end.
If possible, spend more time looking around. Once you find the right vehicle for the best price, you'll surely know it. Just be patient and take all the business cards of every dealer and tell them you'll think about it first. Also, never make decisions until you feel confident and comfortable, which is a good way to get into a car for a great deal.
4. Test-Drive The Car
Some people forget to test-drive a car when buying one. There's a reason why you should, whether used or brand-new. One of these is to know if vehicle offers a comfortable driving experience for you. If you have a partner or trusted relatives who'll sometimes ride with you, try bringing them along. Their comfort level is also essential; they can provide an honest assessment of the ride.
Other than comfort, test-driving can also help you check the brakes and handling. Ensure that the car responds once you push the brakes or accelerator. Remember that vehicles differ when it comes to sensitivity, and you would want to buy a car that fits your preferences. The controls of the vehicle are also crucial to check. Make sure that everything is easy to use.
5. Never Skimp On The Advanced Driver Assist Systems
Heated seats, sunroof, and air conditioning are great. But there are other things you should focus on when buying a car. Its safety features like advanced driver assist systems should be on top of your mind. These may include automatic emergency braking, transverse and rear alerts, lane-departure assist and warning systems, and blind-spot monitoring.
Every manufacturer has its own advanced driver assist systems. Make sure to check it while shopping around for a car that suits your driving behavior.
6. Expert Opinions Matter
If you already have some vehicles in mind, try researching them online, and read expert vehicle reviews. You should also check the comparison tests, car review videos, and consumer vehicle reviews. This information contains the pros and cons you might want to keep in mind while looking for the right car.
7. Get All Pricing Information
As you search online, take note of the invoice price and the manufacturer's suggested retail price if you're planning to buy a new vehicle. For a used car, you need to check the wholesale price and the asking price of the dealers.
When asking for a price quote, ask for a breakdown of all fees so you can see what's included. If there's something unfamiliar, never hesitate to ask about it. The usual stuff you'll pay for is registration fees, sales tax, and a fee for documentation.
Conclusion
Car shopping is undoubtedly a major purchase, and it's vital to research all aspects of the process. If you're armed with knowledge about car shopping, it'll be easier for you to negotiate and get the best possible deal. By following the above tips, you'll definitely purchase a car that matches your needs and budget.