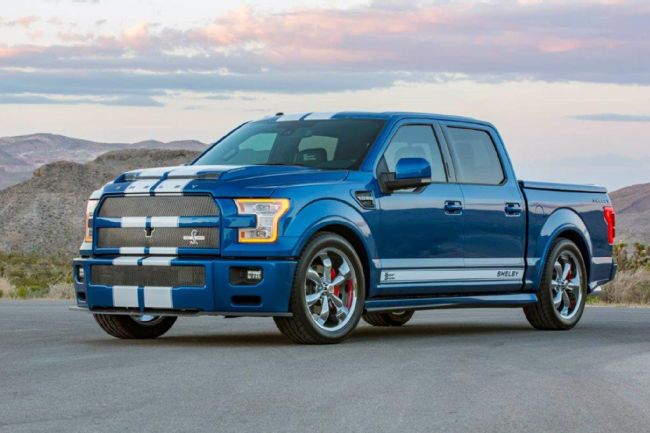 Compared to other types of cars, a truck is indeed a multi-purpose vehicle. Unlike cars, you truly will get the most out of your truck, especially if you need a powerful and larger-sized vehicle. Auto manufacturers built them to withstand more challenging activities and rougher road conditions. However, not all auto insurances cover all of the capabilities of trucks.
In many instances, owners give their trucks accessories and mods as extra protection. However, you cannot guarantee your security and safety with aftermarket parts. This article will teach you some important things about why insurance is needed when you own a truck.
Importance of Auto Insurance
Having car insurance is mandatory, but many people still drive without it. Auto insurance offers financial protection to support the driver, passengers, and all of the people involved in case of an accident.
Liability coverage is a legal requirement, whether you own a brand-new or second-hand vehicle. The law in most states requires owners to have auto insurance. Each state sets its own rules regarding the minimum auto liability coverage limits, which car owners are then required to purchase. Without it, you could end up settling the damages and fees out of pocket.
All car insurances vary in their coverages, depending on what the insurance company dictates in their policies. Auto insurance may also be required if you are planning to lease a new vehicle. So, if you're about to lease a truck, do not be surprised if a leasing agent asks you to get comprehensive coverage or collision coverage.
These insurance coverages help them to ensure the protection of their investment. Both collision and comprehensive coverages may help you compensate for the repair charges. If the damage is a covered loss, it will fund the replacement of the vehicle.
If you are at fault in an accident, the liability coverage will settle for the covered losses. It may also include the claims to repair the damage, the property of the other party involved, and compensation for any medical bills. Moreover, it may also cover the legal fees if they take you to court over the accident.
Insurance on Second-Hand Trucks
Some second-hand vehicles may be cheaper to insure because they tend to lose their value as they get older. Also, the owners often decrease the level of insurance required for their old cars. When you're planning to purchase insurance for your second-hand truck, there are two types of policies to consider.
Full coverage policy: Since it includes comprehensive and collision coverage, this covers the costs to repair the truck's damages in case of an accident. Insurance providers calculate the rates differently for this type of insurance. It may vary by the vehicle's model as well.
Minimum coverage policy: This meets the amount required by state law, but it does not cover the repair costs of the truck in case of an accident. The rates for the insurance stay nearly the same as the vehicle gets older because it only includes liability protection. They may also add uninsured motorist coverage and personal injury protection in some states.
Second-hand cars can still get insured, but the cost depends on the insurance provider. Some older pre-owned vehicles are 10 percent cheaper than the cost of insurance for brand-new cars. However, the premiums may increase in some cases for equivalent levels of coverage because there is no consistent relationship between the age of the vehicle and its value.
Does insurance cover trucks used for towing?
Are you towing personal items using your truck? If so, you must ensure that you have financial protection if the items you haul are damaged or destroyed in transit.
Ensure that you have trailer insurance coverage if you usually haul an ATV or boat or use your truck to tow another vehicle. Since they are expensive, any damage that happens to them could be catastrophic.
Getting into an accident while towing might result in a costly mistake—and you may not even be aware of it. A lot of owners forget to check if the trailer is covered under their insurance. If an accident occurs, it can lead to financial devastation due to the possibility of huge damage to the vehicles involved.
Usually, some auto insurance policies have a level of liability coverage for trailers. However, that only works if you own the trailer as well. The car insurance can cover the damages to the trailer if the accident involves your vehicle while towing a trailer.
Insurance Coverage on Trailers
State laws vary when it comes to the regulations on trailers. The insurance companies that operate within the state must follow specific laws and federal guidelines. It is the reason why the policies regarding trailer coverage between insurance companies may differ.
Most basic truck insurance does not cover rental trailers. The rental companies typically have insurance policies they distribute for the use of their services.
Every auto insurance policy is different, so checking the fine print of your existing insurance policy is recommended. Check if the comprehensive policy or the collision coverage policy includes the trailer. Your insurance provider may require you to declare it first before they adjust the coverage. You may ask your insurance agent to clarify the inclusion of your trailer.
Furthermore, check if your auto insurance will cover your trailer or not. You may purchase a specific policy that includes coverage if it is not a part of your personal auto insurance. Some truck insurances have this type of coverage but do not include the contents inside the trailer. Analyze the policy details to ensure it covers the trailer and all of your belongings inside it.
Impacts of Truck Improvements in Your Insurance
Have you ever thought of buying a better trailer or towing gears? Or increasing the payload truck's capacity by installing mods because you notice the vehicle struggle when you're hauling? Take a pause to think about your insurance before you begin the installation.
According to the Specialty Equipment Market Association (SEMA), many consumers spend billions of dollars on aftermarket parts and accessories. The things you change, customize, upgrade, or modify in your truck have ramifications for your insurance policy.
Even if you only want to do a simple paint job or attach a trailer, your premiums may be affected. Axle replacement, suspension upgrades, radiator and stock wheel replacement, and other mods to improve the towing capacity may also affect the cost of your car insurance per month.
Why do modified vehicles have special insurance?
Suppose owners did not insure their vehicle for the correct value and were involved in an accident. In that case, they will only be paid based on the original disclosed price. If the truck is worth more after being modified, it will affect the policy.
Even worse, the insurer may void the policy and deny the claim because the owner did not mention the modifications for the car. The company may consider it a "material misrepresentation" and cancel the policy.
Withholding information will run the risk of invalidating the insurance policy altogether. The insurance provider may legally drop dishonest policyholders. Therefore, you will be personally liable for damages and pay the loss out of your pocket in case of an at-fault accident.
Do not hide any customization or even a simple modification from your insurance provider. If you want your mods insured if any accidents occur, it is essential to have special insurance coverage.
Special Insurance Coverage
Most insurance companies only cover factory parts, particularly if you own a brand-new car. They exclude customizations and modifications with the use of aftermarket truck accessories and parts in their standard policies. If you want to change or install something in your vehicle, you have two options for special insurance coverage.
Supplemental Coverage: Insurers recommended this for owners planning to install modifications or aftermarket components. If the optional parts are damaged or need replacement, you can get claims worth a few grand. Depending on the insurer, the premium covers approximately 10 percent of the value of the mods.
Classic Car Insurance: Some insurance providers insure classic cars aged 19 to 24 years old. They should be in good condition or have undergone restoration. They must also be greater than the average value of other cars of the same brand and model year. The insurer and policyholder will have an agreed car value to determine how much they should insure it. The appraiser determines the car's value, and it could be anywhere from $10,000 to more than $100,000, depending on what the car is worth.
Antique car insurance: According to the Antique Automobile Club of America (AACA), the car must be over 45 years old to be considered antique. However, some companies require the vehicle to be at least 25 years old and in good working condition or restored to its original condition.
The benefits of having a special insurance policy for your collectible or classic cars and modified vehicles are the following:
Broad coverage: Policyholders will get the most common auto insurance coverages such as personal injury protection, liability, and uninsured motorist coverage. They may also include comprehensive and collision coverage.
Specialization: This is when providers specialize in working with antique, rare, or collectible automobiles. The adjusters and agents you will interact with have knowledge and familiarity about the needs of a modified or classic car owner.

Roadside assistance: Insurers provide towing service using a flatbed tow truck to prevent wear and tear while transporting the vehicle to your home or an auto repair shop.
Cash settlement option: If the vehicle is stolen or totaled, policyholders can choose a cash payment without requiring you to use it to replace or repair the car.
Increased replacement cost: The coverage will pay for the difference if the car increases in appraisal beyond its agreed value.
Unrequired attendance: The policy covers the vehicle even when the owner is away when displayed at an event or show.
Auto show medical reimbursement: When someone sustains any injuries at an event or car show, the policyholder can get a claim for the acquired medical charges.
Spare parts coverage: The insurance covers spare parts like valves, tires, or other components in case of damage or theft.
However, people who want these specific policies will have to consider the risk factors and costs carefully. Even if the special auto insurance covers many circumstances, the premiums may have a higher annual accretion.
Choosing a Truck Insurance
Whether for brand-new or used vehicles, almost every state's Department of Motor Vehicles (DMV) requires the owners to have insurance coverage to complete the registration. Understanding the insurance coverages and terms will help you determine the best insurance for your truck.
Applying for auto insurance works the same way for both new and old trucks. To get a quote, an insurance agent can assist and explain to you about the policy. Since we're still in a pandemic, another way to get a quote is through online comparison sites.