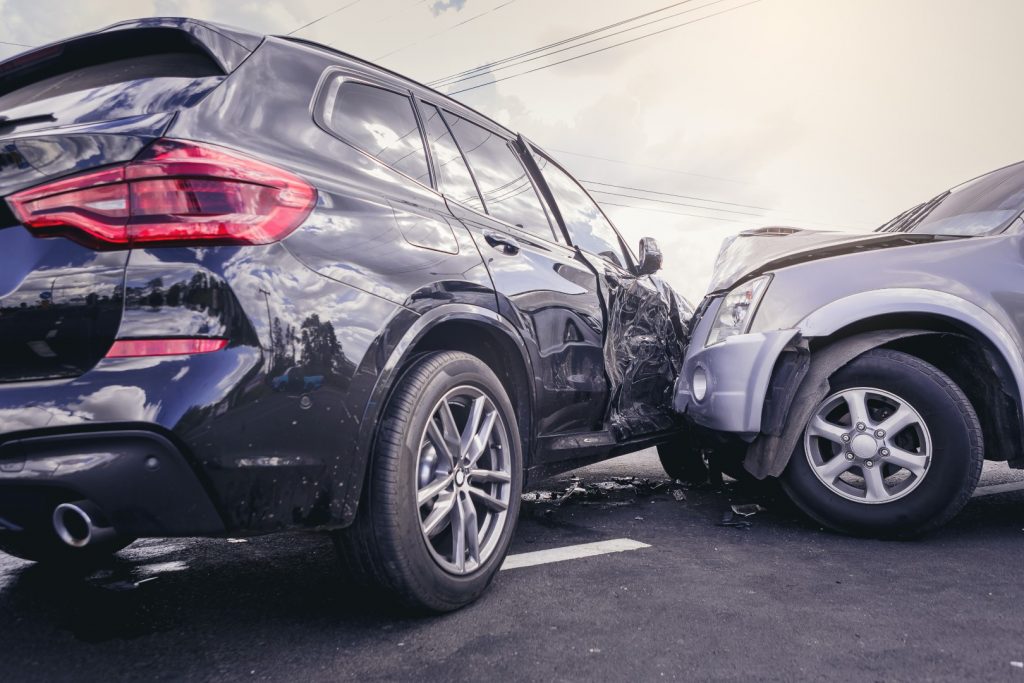 The COVID-19 pandemic brought plenty of price fluctuations, and we're still seeing the effects of that in 2022. Even with things starting to return to normal over the past few months, auto insurance rates have been spiking – and will probably continue to increase in certain locations. This doesn't mean that everyone is having to pay more for insurance, though; if your car insurance has gone up in the past few months, you might be able to get a better deal by switching companies. The price hikes are usually linked to the area you live in, but it could also be due to the policies of your specific insurance company.
The good news is that even though the profit margins of many auto insurance companies are under pressure, not all of them have decided to raise their rates across the board. This means that even if some rates are going up in your area, you may be able to find a car insurance company that'll give you a better deal.
Why are the rates going up so drastically, though? There are a few factors at play; we'll get into them below, as well as an overview of car insurance rates in general.
Rate hikes vary from state to state
Some of the reasons for the increased rates are related to the pandemic, while others are tied to location. It's already well-known that if you live in an area with extreme weather patterns, for instance, you'll have to pay more for auto insurance. That's still true, but more people than ever are paying increased rates because of their location. From severe weather events to higher instances of auto theft, the trends have changed for the worse in many areas, leading to corresponding changes in auto insurance rates. 
Statewide driving patterns also play a part; even though we can see the same trends playing out in every state, there's still significant regional variation. For example, in 2019 Vermont saw only 0.64 deaths per 100 million vehicle miles traveled, while Arizona had a traffic accident fatality rate of 1.40 deaths per 100 million vehicle miles traveled. Arizona had the 10th-highest rate among the 50 states, with significant variation among each state. In 2020 Arizona recorded 1,057 fatalities, despite the fact that there was a 7% drop in miles driven; this was the highest number of traffic-related deaths in Arizona in 12 years.
Auto insurance rates in the US: the big picture
Despite all the ruckus about rising insurance rates, the nationwide average increase doesn't look too bad. The average price of car insurance has jumped by about 3% in the US, but that's not what people are concerned about; some states are seeing increases as high as 12%.
Plus, while many auto insurers are raising some of their rates, they aren't raising all rates across the board. For example, Progressive Corp. issued 38 rate hikes in 10 states in November of 2021, while GEICO raised 12 of their rates for six states. When you take all of the rate hikes for all of the insurance companies into account, you'll certainly see a lot of increased prices. That being said, just because you're paying more with one insurance company doesn't necessarily mean you'd pay more with another.
Why auto insurance rates are going up
You might be surprised at just how many factors have converged in the last couple of years to spike auto insurance rates. Some of them are strongly linked to the pandemic, while others are just a matter of unlucky timing.
Extreme weather events have caused car insurance payouts to skyrocket. In 2021, two winter storms caused enough damage for auto insurance companies to report $15 billion in insured losses. Guess what they paid for weather-related damage in 2020? $1 billion. Because of this, car insurance rates have shot up in the states that may experience a repeat performance of these severe winter storms. Unpredictable weather patterns have caused fluctuations in insurance rates before, but last year's increases happened to come at a time when other factors were also driving the rates up.
Auto theft is impacting car insurance payouts. Cars and their parts have always had value, whether they're stolen or not; however, supply issues have made these commodities more valuable than ever. This has encouraged waves of crime in many areas, and car insurance companies have started responding by hiking their rates. Just as an example, 2021 saw 293% more claims for stolen converters than 2020 – and people are stealing a lot more than just converters.
Rising vehicle prices are affecting auto insurance rates. Among other things, the total price of an insurance policy will be affected by the value of the vehicle. Even if you've had the same car for 10 years, you might be paying more to insure it because its value has gone up. Whether you're talking about new or used cars, 2022 is proving to be an expensive year for anyone wanting to buy or insure a vehicle. This is because a worldwide microchip shortage has caused delays for auto makers, who have struggled to meet demand for over a year now. The shortage of new cars has put pressure on the used car market, so even complete lemons are being sold for a good bit of money. And of course, if you want to insure an old lemon, you'll now have to shell out quite a bit of money.
Rising traffic accidents are affecting car insurance rates. It would seem that the driving habits of Americans in general have deteriorated over the past couple of years, resulting in more car crashes – and more insurance payouts. Between more frequent and more severe traffic accidents, car insurance companies are protecting their bottom line by raising their rates.
In conclusion
A lot of people have noticed their auto insurance bills going up over the last several months, and it looks like this pattern will continue for quite a while. Given time, however, it's likely that auto insurance rates will even out eventually.