A Brief History of Technology in Auto Repair
In the early days of the automotive industry, auto repairs were a purely mechanical affair. Tools were simple, and the most advanced equipment in a garage might have been a pneumatic wrench or a car lift. As vehicles became more complex, so did the technology used to repair them.
The 1980s saw the introduction of computerized engine management systems, which signalled a new era of digital technology in cars. These systems managed various engine functions and generated error codes when problems occurred. Mechanics and businesses like Ward Tires had to adapt, learning to read these codes and update their tools to interface with these new systems.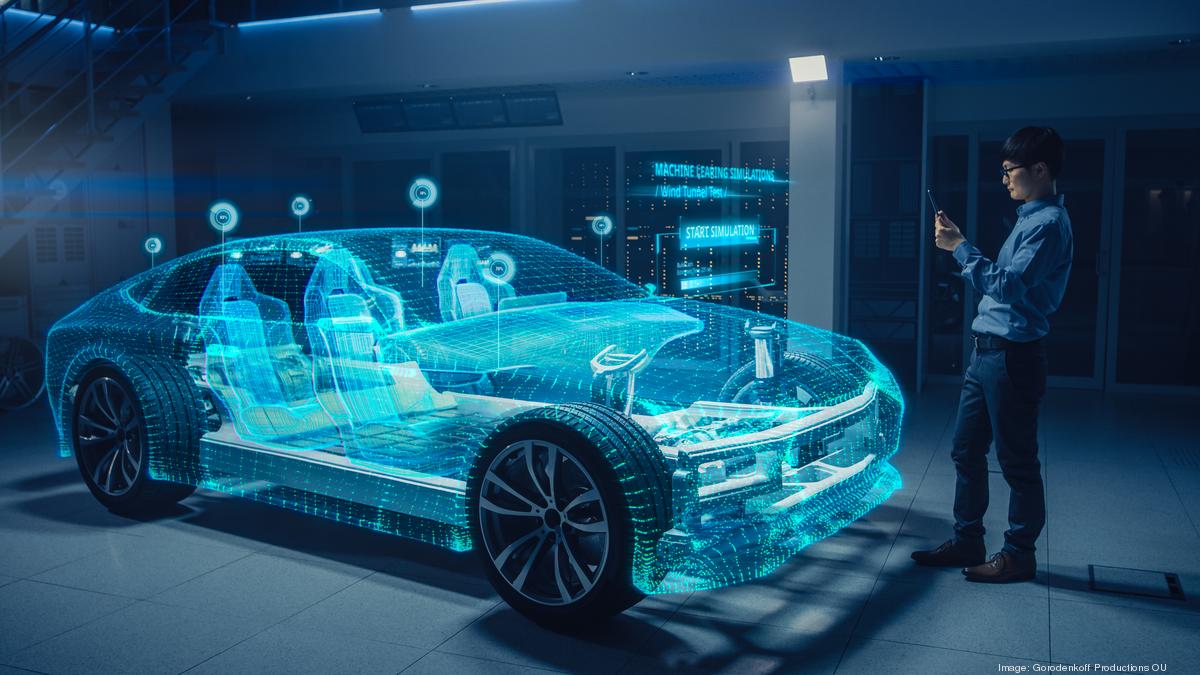 The Role of Computer Systems in Modern Vehicles
Today, computer systems play a crucial role in modern vehicles. They control everything from fuel injection and ignition timing to air conditioning and infotainment systems. Advanced safety features like anti-lock braking systems, electronic stability control, and even self-driving capabilities all rely on complex computer systems.
In this new automotive landscape, computer diagnostics have become an essential part of auto repairs. Traditional mechanical knowledge remains important, but mechanics now also need a deep understanding of computer systems and software.
Computer Diagnostics in Auto Repair
Understanding On-board Diagnostics (OBD)
On-board Diagnostics (OBD) systems are integral to modern auto repair. These systems monitor various vehicle subsystems and provide diagnostic trouble codes (DTCs) when something goes wrong. The first generation of these systems (OBD-I) was introduced in the 1980s, but they were manufacturer-specific and limited in scope.
The introduction of OBD-II in the mid-1990s standardized these systems across all vehicles sold in the US. An OBD-II system provides real-time data, including speed, throttle position, coolant temperature, and more, in addition to DTCs. This allows mechanics to quickly diagnose problems and repair them more accurately.
The Process of Computerized Diagnostics
Computerized diagnostics start with connecting a scanning tool to the vehicle's OBD-II port. This tool reads and decodes the DTCs provided by the vehicle's computer system. Each code corresponds to a specific problem, from a misfiring engine to a malfunctioning oxygen sensor.
However, these codes are just the starting point. They tell a mechanic where to look, but not necessarily what the exact problem is. Determining that often requires further testing and a strong understanding of the specific vehicle's systems.
Benefits of Computer Diagnostics in Auto Repair
Computer diagnostics provide several benefits in auto repair. Firstly, they speed up the diagnostic process. Instead of manually inspecting every component, mechanics can zero in on the problematic system.
Secondly, they increase repair accuracy. By pinpointing where the issue is, mechanics can directly address the problem and reduce the chances of misdiagnosis.
Lastly, they allow for preventative maintenance. By monitoring various vehicle systems in real time, OBD-II systems can often detect issues before they lead to component failures or other damage, helping to prevent more costly repairs down the line.
The Influence of Artificial Intelligence on Auto Repair
AI in Predictive Maintenance
Artificial Intelligence (AI) is beginning to reshape the auto repair industry, particularly in the realm of predictive maintenance. AI can analyze data from various vehicle sensors in real-time and use machine learning algorithms to predict potential issues before they become serious problems.
Predictive maintenance systems can alert drivers or fleet managers to potential issues such as impending brake failures, battery issues, or engine trouble. This allows for proactive maintenance, which can prevent breakdowns, improve safety, and extend the lifespan of the vehicle.
The Use of AI in Fault Detection and Repair
AI is also being used to improve fault detection and repair processes. Machine learning algorithms can analyze data from thousands of similar vehicles to detect patterns and identify common faults. This can help mechanics diagnose issues more quickly and accurately.
AI can also assist in the repair process. For instance, some advanced systems can suggest the most effective repair methods based on similar cases. This not only increases repair efficiency but also helps less experienced mechanics perform complex repairs.
The Future of AI in Auto Repair
The future of AI in auto repair looks promising. As machine learning algorithms become more advanced and more data is available for analysis, predictive maintenance and intelligent repair systems will become even more accurate and effective.
In the future, we may see AI systems that can manage the entire repair process, from diagnosing the problem to ordering the necessary parts and guiding mechanics through the repair. These advancements could revolutionize the auto repair industry, making repairs faster, more accurate, and less expensive.
The Impact of Augmented Reality (AR) in Auto Repair
Augmented Reality (AR) is another emerging technology that is changing the way mechanics work. AR overlays digital information onto the real world, which can be viewed through a smartphone, tablet, or special glasses.
In the context of auto repair, mechanics can use AR to view digital repair manuals, diagrams, or 3D models overlaid on the actual vehicle component they are working on. This can help mechanics understand complex systems, locate hard-to-find components, and visualize the repair process.
The Benefits of AR in Training and Repair Accuracy
AR also has significant benefits for training new mechanics. Instead of learning from textbooks or static diagrams, trainees can use AR to interact with virtual car components and systems. This hands-on, interactive learning method can make training more engaging and effective.
Additionally, AR can improve repair accuracy. By overlaying step-by-step repair instructions or troubleshooting guides onto the actual vehicle, mechanics can ensure they are performing each step correctly. This can reduce the likelihood of errors, leading to more reliable repairs.
Overall, AR has the potential to transform the auto repair industry, making repairs more efficient, accurate, and accessible to less experienced mechanics.
3D Printing and its Implications for the Auto Repair Industry
The advent of 3D printing technology is shaping various industries, and the automotive repair sector is no exception. 3D printing, or additive manufacturing, involves creating objects from a digital file by layering material until the object is fully formed. This technology is poised to offer transformative solutions to the auto repair industry.
One of the primary implications of 3D printing is the ability to produce replacement parts on demand. Mechanics could potentially print the required part right in the shop, saving on storage space for spare parts and reducing wait times for part delivery. This could significantly speed up the repair process and enhance customer satisfaction.
Additionally, 3D printing allows for the creation of custom parts. This could be particularly beneficial for repairing older models where parts are no longer manufactured or for high-performance vehicles that require unique components. With 3D printing, mechanics could create these parts quickly and efficiently.
However, the adoption of 3D printing in auto repair also presents challenges. These include the need for specific skills training, ensuring quality and durability of printed parts, and initial investment in 3D printing equipment. Over time, we can expect these challenges to be addressed as the technology evolves and becomes more widely adopted.
The Revolution of Autonomous and Electric Vehicles
The automotive industry is at the cusp of a massive transformation with the rise of autonomous and electric vehicles. These developments present new opportunities as well as challenges for the auto repair industry.
Electric vehicles (EVs) have different maintenance needs compared to conventional gasoline-powered vehicles. They have fewer moving parts, which could mean fewer mechanical repairs. However, EVs also require specialized knowledge and tools to maintain and repair their high-voltage batteries and electric drivetrains. This will require retraining for many mechanics.
Autonomous vehicles, with their complex sensor systems and sophisticated software, also present new repair challenges. Maintaining and repairing these systems will demand a deep understanding of advanced technologies like AI, lidar, radar, and computer vision.
Preparing for a Technologically Advanced Future
Preparing for a technologically advanced future in the auto repair industry requires continuous learning and adaptation. Mechanics and auto repair shops will need to invest in new tools and training to keep pace with advancements in vehicle technology.
Training should not only cover new technologies like EV systems, autonomous vehicle sensors, and AI, but also skills like 3D printing and AR. Many technical schools and industry organizations already offer courses in these areas, and online resources can also be invaluable for self-directed learning.
Beyond technical skills, it's crucial for auto repair professionals to cultivate a mindset of lifelong learning and curiosity. The pace of change in the automotive industry is only going to accelerate, and those who can keep up will be best positioned to thrive in this exciting future.
Preparing for this future also means embracing new business models. For example, auto repair shops might evolve into tech hubs, offering software upgrades and system calibrations alongside traditional repair services. Some shops might specialize in certain types of vehicles, like EVs or specific autonomous vehicle platforms.
In conclusion, the impact of technology on auto repairs is profound, offering both exciting opportunities and significant challenges. By embracing these advancements and preparing for a technologically advanced future, the auto repair industry can ensure it remains relevant and effective in the changing automotive landscape.