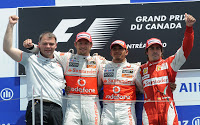 So we back into the swing of things with the Canadian GP this weekend and they way things have been going we all thinking Red Bull. Well as a matter of fact, I don't think they have the advantage this weekend. I think the playing field is level. McLaren have previously been very successful at the track with a P1 and P2 last year but Red Bull on the other hand have at best got a P3 in 2007 with Coulthard. Hamilton also won in 2007 so he might be a danger man this weekend. What about Fernando? Well apparently he has even said "I think at the moment it's just not possible" when talking about when he will get a race victory.
This is disappointing to hear him say they but I do feel that he will fight as hard as he can in a lesser performing car right to the death. Lets hope Ferrari can do something about it and give Alonso a fighting chance to get on to the podium. There has been some talk that Schumi is on his way back to fighting for a place on the podium but I still believe he is out of his league and the youngsters are better than him. I am not going to count him out however as you never know what a driver of his calibre can manage on the day.
Right so back to my opinion and feelings on the results and outcomes of the race. I think it is going to be a dog fight between Red Bull and McLaren and I think we are in for a treat. I hope the pitstops go smoothly and without mistakes so we can see some proper F1 racing. Formbook on McLaren side but stronger car on Red Bull side… I cannot wait!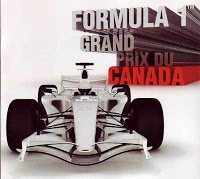 Qualifying Prefiction (front 4 rows):
Jensen Button
Sebastian Vettel
Lewis Hamilton
Mark Webber
Fernando Alonso
Michael Schumacher
Felipe Massa
Vitaly Petrov
What are your thoughts???