Many of us Top Gear viewers will remember Clarkson thrashing around this little demon of a Volvo. This one is named the Volvo C30 PCP (Performance Concept Prototype). He then quickly crushed our excitement by stating that this version will never be made but was rather a showcase for Volvo. This is all about to change however, as it has been reported that Volvo has now got a closer relationship with Polestar. Click read more for more information.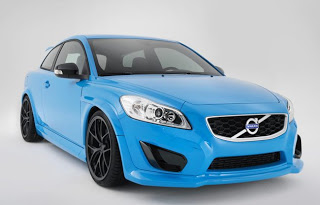 The first project believed to be worked on together is production of the baby-blue 400hp AWD C30 as Clarkson drove (pictured above). This run will be limited to 500 cars but at least we now get a chance to get our hands on one. This car will be the first to carry the PCP badge. For those who are slightly confused, PCP to Volvo will be like the AMG to Mercedes-Benz and the M division for BMW. In simple terms, awesome! Stay tuned for updates on the figures or watch
Autocar
driving it in the video below.