The BMW 1M Craze Keeps Up With the Raze P450
RevoZport have had their way with a new 1M and co-developed a little monster with CP Engineering. They call it the RevoZport 1M Raze P450. Their aim was to further improve power-to-weight ratio and with all the little odds and ends they changed, they saved a rather substantial 60kg mainly thanks to the use of carbon fibre bits. The reduction bits are endless but a lightweight bonnet, lightweight boot and a GT spoiler are some of the key components. They have also pumped up it's performance and fitted new titanium exhaust, downpipes, an ECU tuning and a front mounted intercooler. No figures have been released but from the name, it can be assumed that this little guy will pump out 450hp (P450).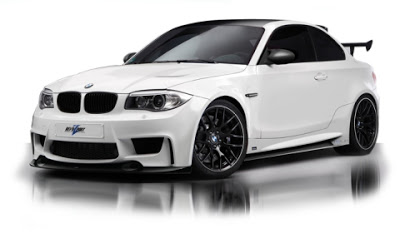 Awesome spoiler on the back!