A car for a midlife crisis – really? Somehow it doesn't ring true that when a woman has a midlife crisis she immediately goes Porsche shopping. Maybe husband shopping, but a car? Then you have a man in a midlife crisis and if there is nothing he likes on buyabride.com, maybe a car would suffice. A lot of men, apparently, have million-dollar-car fantasies, so what better time to get one than when you are smack dab in the middle of a midlife crisis? What car fantasy-come-true could possibly ease the pain and suffering of a mid-life crisis? Well, here are a few ideas.
1. Corvette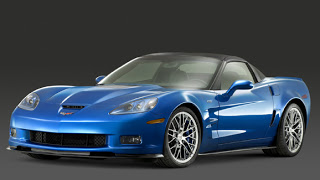 Men start swooning over Corvettes before they are out of the womb. What is it about a Corvette, anyway? Men probably think about the fun of going 100+ miles per hour (cops are never invited into this fantasy), or picture themselves sitting at a light and looking over to see some hot 20-year old blonde (or brunette – or red-head – let's not get stereotypical here) oohing and ahhing over him and his little red corvette from her little white sedan (no Porsche for her yet, she's only twenty). Corvettes only run $60,000-$70,000 nowadays, which is a small price to pay to rid of that nasty, awful midlife crisis feeling. All fantasizing aside, a 'vette must do some good; it's one of the top sellers for middle-aged men.
2. Lamborghini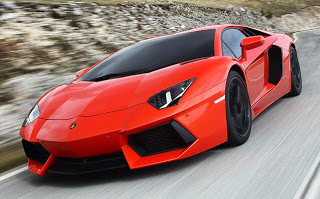 A man who says he has never thought about owning a Lamborghini is lying. A Lamborghini is Italian, and an Italian car is like an Italian restaurant (no, not Pizza Hut): Usually intimate, quiet, etc. Paying just under a half a million bucks is worth it, because now his midlife crisis is gone…along with his bank account.
3. Ford Mustang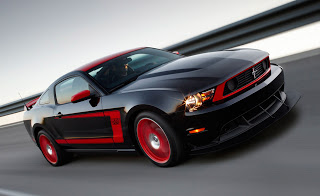 Okay, this guy is, at least, a practical fantasizer. He knows that if he brought home a Corvette or a Lamborghini, his wife (whom he really isn't tired of, even in his oh, so awful mid-life crisis) would throw him out on his midlife behind. A Mustang V6 offers a man power behind the wheel at 350 horsepower, and it still gets 30 miles to the gallon. It is a V-room-V-room car that will make old Mr. Phillips down the street look up as he's mowing his lawn with a positively jealous look on his face, and that makes the $25,000 he paid for it worth every penny.
4. Porsche 911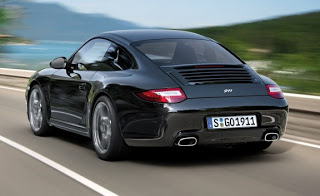 Maybe women won't run out and Porsche shop during a midlife crisis, but you can't leave this off the list for the midlife crisis man. A Porsche 911 Carrera will only set him back $100,000, and it is a totally necessary splurge for a sad man in a horrifying midlife crisis. And everybody looks at you when you drive a Porsche, not just certain people. (What is it about people looking at you?)
5. Ferrari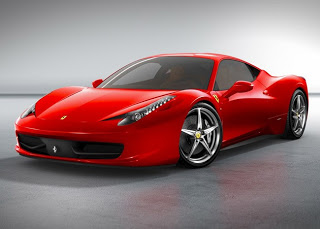 There's that Italian brand of car again. This car will get a man anything he wants. It's fast, it's sleek, and it's only a quarter of a million dollars. The heck with gas mileage; 12 miles to the gallon in the city is plenty. Who else that he knows has a 6.0L. V12 engine? This makes a midlife crisis palatable, that's for sure.
6. Maserati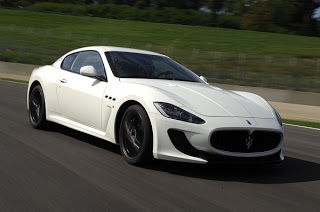 Italian cars, Italian cars, Italian cars… This one does have everything though: Speed: The Maserati MC Stradale is 1-100 in 4.6 seconds and it tops out at 300mph – ooh, a man can really get rid of a midlife crisis just on that statement alone – Luxury: The Maserati Quattroporte sports the highest quality of Italian leather upholstery and climate control. Looks: The GranTurismo convertible is – simply put – gorgeous. Another car that runs around $100,000 that is so worth the price it makes the midlife crisis man say, "Midlife? Who you callin' midlife?
It's interesting that, in theory, it only takes a car to help a man through a mid-life crisis. And not just any car – it normally (forget the practical guy with a Mustang) has to run over $100,000 to even be fantasizing material. A midlife crisis is supposed to be about lost youth. What happens if you were driving a Lamborghini or a Corvette when you were twenty five? Then what?
This post was written and provided by Tommy Riley. Tommy has been in the car insurance business for several years.