Renting a car is not always cheap or easy, but it doesn't need to be an expensive headache, either. The following tips and tricks will help you hit the road as quickly and economically as possible: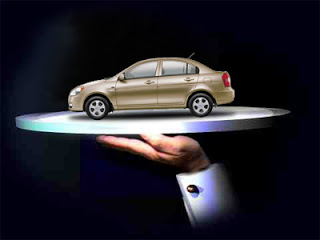 • Know your needs. Before you can even start to research the best deals and prices, you must be realistic about just how much car you really need. If it's just you or one other person traveling, there's no reason to rent the larger or more expensive car. On the other hand, if you happen to be an enormous family traveling on vacation, don't try to squeeze yourself, your family and your entire luggage in a sub-compact car. Knowing your needs ahead of time will save you both money and aggravation.
• Know your options. With rental cars it definitely pays to shop around ahead of time. One often overlooked item that can result in big savings is the promo code. Laura T. Coffey, a Today.com contributor, suggests keeping an eye out on rental car agency websites for a place to enter a "promotion code" or "discount code." A quick web search can turn up these codes resulting in significant savings on your rental.

• Join the club. Many rental car companies have clubs for frequent renters. Basic memberships are free, while others are based on rental history or require annual membership fees. Benefits of club membership not only include member's-only discounts but can also include perks such as fast check-in, line skipping, free vehicle upgrades or even free rental days.
• Rent off-airport. It might not be the most convenient choice, but renting your car at a non-airport location can equal huge savings in airport taxes and fees. If you can rent off-airport, the inconvenience is well worth the money you'll save.
• Check the fine print. There are often speed bumps hiding in the fine print of your rental car contract. In order to avoid rude – not to mention costly – surprises later, be sure to read that fine print. The main bumps to watch for are mileage, state-specific restrictions and age. You might think you have unlimited mileage, but there may be restrictions depending on the state you're driving in. If you happen to be under the age of 21 or even 25, you may have trouble renting a car as some rental companies will not rent to drivers under a specific age. Be sure to check before you rent.
• Skip insurance. Most auto insurance companies cover rental cars. If your auto insurance policy does, you can skip the extra insurance the rental company offers. Additionally, many major credit cards cover car rentals when the credit card is used to purchase them. In either case, check to see if your existing policy covers "loss of use" coverage. If you get into an accident, the rental company can charge you for the time the car is being repaired. If this isn't covered by your own policy, you may want to consider buying that particular coverage from the rental company.
• Fill 'er up. You always get the best deal if you can fill up the car somewhere other than the rental car company. If you prepay for gas or return the car empty, you'll be sure to pay premium prices. Filling up yourself is an easy way to reduce rental costs.
• Bring your own car seat. If you are traveling with children, bring your own car seat. Car seat rentals can add significantly to the overall price of the car rental; the car seats provided are not always clean or in good working order – even from top name rental companies. If you bring your own car seat not only will you save money, you'll also have peace of mind.
• Consider an independent agency. While popular advice says to stick with national, well-known brands, sometimes checking out the smaller guys can be worth the effort – up to 30% savings worth. However, make sure you do your research first. Look to see if they are a Better Business Bureau member. Reader customer reviews. Read the fine print in their contracts. One major advantage of independent agencies – besides deep discounts – is some contract items are negotiable. If you see something you want changed, it doesn't hurt to ask.
Follow this advice and you're sure to get a great deal on your next rental car. If you are perhaps looking for intake prices visit partsgeek.com.
This post was written and contributed by Edson Farnell. Edson writes about various automotive topics. Many of Edson's friends refer to him as the Auto Parts Geek.