Audi Hunting Range Rover with New Luxurious Utility Vehicle
Why would you want to go bigger than the already massive Q7? Well apparently they are thinking of taking it up a notch to hit the gap in the properly luxurious utility vehicle market and take on Range Rover. This car has apparently been confirmed for production and will be named the… you guessed it Q8. It will be a very elegant coupe design similar to that of the X6 but will be very different to the Q7 as Audi have started a new design strategy of bigger differentiation between models. Q8 will probably look like a crossover of the new A8. Under the hood? Well you will get the range of V6 and V8 powertrains with the possibilty of an RS version with close to 600hp. This could be a Range Rover Sport killer!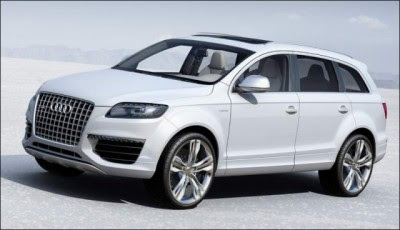 Q8 Rendering, not very different to Q7?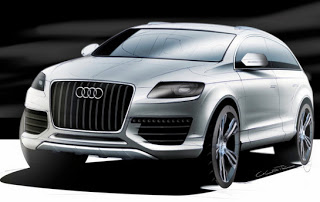 Concept Q7 V12