Whenever I look to get my hands on a car, the internet is the first place I go to. These days, there are a number of websites that focus on selling used or new vehicles, so you can really find exactly what you're looking for.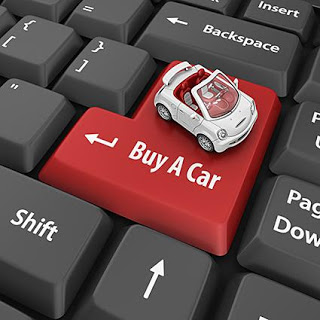 If you're feeling a bit overwhelmed by it all, though, this guide I've put together on looking for cars online may just be what you need.
1) Look at dealerships
Perhaps the most obvious places to look at first are online car dealerships. You can find these selling both new and old cars, so if you still haven't made up your mind over which type of vehicle you want to buy, these are a great place to start your search so you can see both.
I like looking up cars on dealership websites as you can get a very good idea of what they are selling, what type of vehicle you can get for your money and what features you can expect to find in autos of the age you are looking at. The other advantage is, if you find one near your house, you can visit and speak to someone who really knows what they're talking about when it comes to new or second-hand cars.
Of course, many people also love dealerships as these are the best place to get car finance deals. These enable you to pay back the cost of the car over several months, so you don't have to worry about having a significant lump sum available when you want to buy – this is brilliant if your current car breaks down and you need to find a replacement quickly without having the time to save up for one.
2) Search for classified ads
The other advantage the internet offers for those searching for cars is that you can find lots of classified ads from people hoping to sell their vehicles. You may remember searching through ads in your local paper some years ago, and now you can do exactly the same on their website – so you can have a flick during your lunch break or your commute on your mobile phone or tablet if you don't have the newspaper on hand. In my experience, this is a good way to find a used car as you can see and test drive as many vehicles as possible on one day as they're all local.
You can also find lists of used cars nearby on directory websites or visit Prestige Cars Australia for more options. These enable vendors to advertise their vehicles and allow you to see a lot of independent vendors' cars in one place. I think these are great as they enable you to refine your search so the cars that come up are only ones that are suitable to you. But, unlike dealerships, you usually can't get finance options, warranties or any form of guarantee, which may put you off if you want to have confidence in your purchase.
3) What to look out for
Wherever you buy from, it is important you look out for certain things before you sign on the dotted line.
Mileage – Cars with more miles on the clock may come at a lower price, but you have to weigh this up against the fact that they might not last as long as those that have travelled a shorter distance.
Age – Older vehicles are also likely to be less inexpensive, but it is important to see whether they have suffered lots of damage or faults in the past.
History – Take a look at the vehicle's history and see how often it has to be taken to the garage, whether it regularly passes its MOT and if the previous owner serviced it regularly.
Price – Of course, one of your main considerations might be price. Don't necessarily be swayed by the cheapest car available (although, it can be tempting), but look for vehicles that offer value for money instead.