Having a sports car is part of the American dream for so many people. What car buyers have to think through however is that it isn't just the purchase price of the car you need to think about. Maintaining a high end sports car can be pricey. But if you are prepared and know what to expect then with the right planning you can have and enjoy your dream sports car.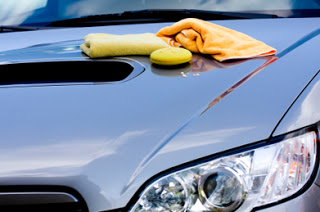 One of the first things you need to think about is auto insurance. If you are going to have an expensive car, you want it to be covered for all circumstances. Be ready though because it will cost up to $400-500 in premiums depending on the car you buy. One of the best things you can do is to buy auto insurance online instantly after your purchase. You can search around and find fair rates, and then lock in the company that is best for you.
Fuels and liquids will cost more as well. Gasoline will need to be the premium blends only and with fuel running up to $4 a gallon that can add up. Oil changes will be much more expensive as well. High end cars are performance vehicles and run on synthetic oil. A standard oil change will run you around $20-30 but a synthetic oil change starts at about $80-100.
If you are going to get repairs done it is highly recommended that you take it to a professional dealership that will have the parts and the knowledge to handle a high end car. With technology advancements and transmissions being run by intricate computer chips your average mechanic will not know how to handle these repairs.
For those however who are brave enough to try and do some upgrades on their own cars, there are some great performance parts that can help maintain the quality of your car, while adding economical benefits with no loss of performance.
Bremo Sport Slotted Brake kit will run $1,400-5,000 but will give you a racing quality braking system.
Suspension is important as many sports cars sit lower to the ground and an extreme GTS Pro Touring Kit can give the strength and support your car needs for rough roads with custom spindles and adjustable inverted race shocks.
A quality air intake system can help save money on fuel and add to performance quality. The Challenger R/T SRT Cold Air Intake system was designed by the individuals who created military severe duty intakes. It is easy to install and is a lifetime performance air filter.
The right tires can affect your fuel usage, car balance and wear, speed, and so much more. The Pirelli P6's are great all-road tires that you can put on at home. These will not only look good but they will help give you better handling on all kinds of roads in all kinds of weather conditions.
Having a high end sports car can be costly, but it can also be worth it. The resell value of many sports cars is really good for people who keep their cars in fair to mint condition. These are the kinds of vehicles that become classics and people will want to buy for ages to come. Be prepared for the additional costs, and extra steps in caring for you performance car but realize it is a good investment that you can truly enjoy while you have it.