With the 50th anniversary of the beloved Ford Mustang which was introduced to consumers in 1964, there is a lot of wonder and rumors surrounding the tweaks or even larger redesigns that the Ford Motor Company will be doing to the classic vehicle.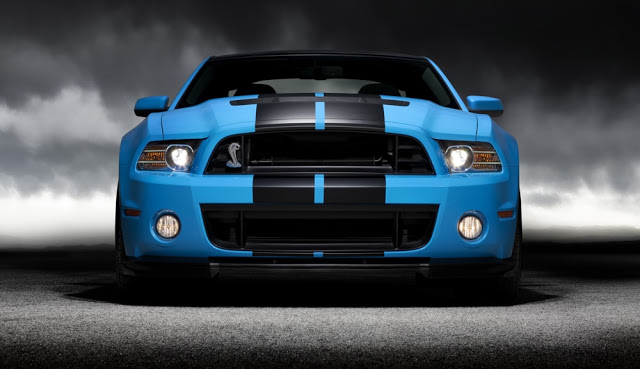 Looking at the Mustang now, and you will realize that Ford has done the right thing by simply maintaining some of that classic allure, giving drivers who are Mustang fans since they were kids a sense of nostalgia from when they attended auto shows in the 60's and 70's. The only real significant changes that have been made over the years is the aggressive front end that has been re-sculpted for aerodynamics and to fit the times.
So what sort of changes is Ford looking to make to the 2014 model, and for future generations? Well Ford has declared that they only plan to make some minor changes to the 2014 model from the prior year, nothing to raise commotion or stir, playing it safe. On the flip side they do plan to explore the possibility of presenting to the world the newly designed, new generation Mustang sometime next year. The big question from this will be, is Mustang enthusiasts able to move on from what they envision as a Mustang? Are they open-minded enough for a larger change? Ford surely has played it safe, and rightfully so. Why change something that has proved to work for generations. Power, performance and aggressive styling, that is the mustang way.
Currently the 2013 Mustang remains an affordable combination of performance and style starting at $31,545 for the 5.0-liter, 420-horsepower V-8 GT. Which is coupled with a reliable six-speed automatic transmission with a manual button and hill-start assists feature. Even though the Mustang just like any other classic muscle car has experienced gradual changes, and has lost some of its raw "gas-guzzling" power, rugged shifting and torque squealing tires—the appearance hasn't altered much. You see a 2013 Mustang, you know it is a Mustang just from its design.
It will be interesting to see what sort of changes will be made from 2014 and into the new generation models that Ford Motor Company plans to spin our direction in the next year or so. One thing is for certain if you are a fan of the current designs, then you may want to consider purchasing a 2013 model now before the changes are made and you are unhappy with its looks. We recommend contacting your local Ford dealer such as Tindol Ford.