Once you get past the price, more than $900K when everything is paid for, the 918 Spyder has been lauded this year as Porsche's super car that can do no wrong. Is it really all that it's cracked up to be? That's what we're going to find out.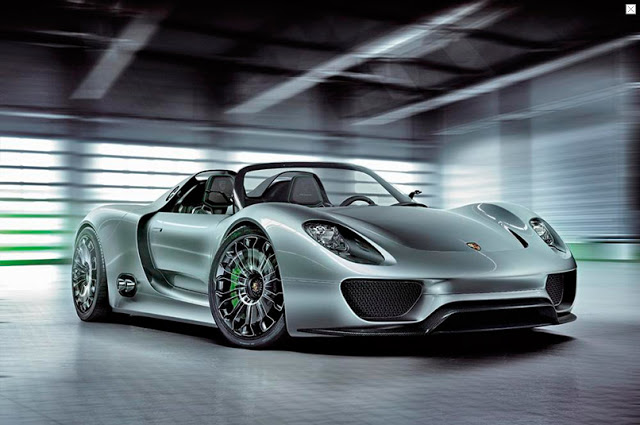 The Pros:
Style – The 918 Spyder looks great. In addition to sporting more than enough new features to make it really stand out on its own it looks like a Porsche. It has a sloped nose and a sleek overall design. The Targa roof comes off allowing the driver to enjoy the weather. The engine is where it really makes its mark though. A V-8 with 580 horsepower and almost six hundred points of torque? That's the kind of thing that leaves jaws hanging open as it thunders past. There's also an electric motor on the front axle and one on the rear adding up the horsepower at a crushing 918.

Fuel Economy:
Its almost 800 horsepower so buying this car means that you're probably not worried about this but if you are interested in going green in hybrid mode the 918 Spyder gets 79 miles to the gallon. With a top speed of 202 mph one might think the emissions would suffer but driving it in hybrid mode means that it emits only 70 G/km CO2. They really went out of their way to make something amazing and unheard of in this kind of car.
The Cons:
Price – This car can come out to costing over $900K depending on options. Its very expensive. They are also sold out. That means you can't order one to be made anymore. You're waiting for one to come up used and you're probably going to pay a lot of money for that. For all of the good things that come with the 918 Spyder you really do make up the difference in cost. It definitely puts this Porsche into the category of a dream car. Like discussed here, a dream car is supposed to be something that's nigh unattainable and something to work toward. This one fits that bill.
Sold Out – With a limited quality of Spyders being made it was only a matter of time before we saw them sell out. What we weren't necessarily expecting was for them to sell out so quickly. The price, high as it was, didn't seem to slow anyone down at all. Now anyone who gets one for themselves is going to be spending a lot more for the car then someone just coming into one.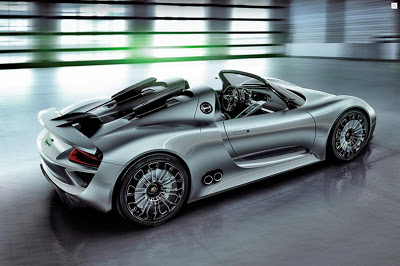 To sum all of this up
The Porsche Spyder 918 is a mean machine in every sense of the word. From its ground breaking design to becoming the most fuel efficient and bad-ass looking hybrid on the road its setting a new bar in looking and being amazing. It costs a lot though and being almost a million dollars makes it a dream car more than not.