In recent years the VW Beetle has remained a firm choice for those that pick style over all other specifications. The new Beetle Cabriolet is sure to impress those that are looking for a classic Beetle design with a modern, stylish twist.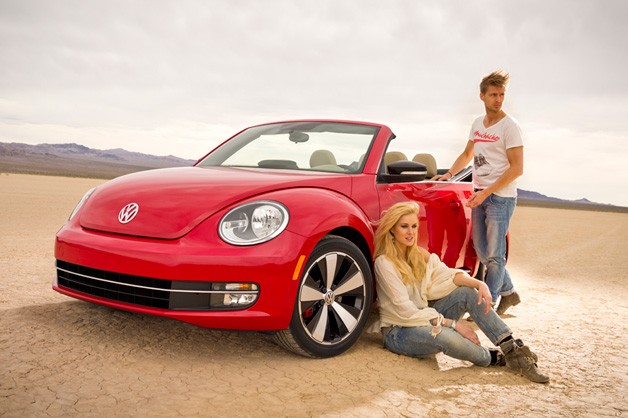 The Beetle Cabriolet is a real purchase of love, and is even available – for a limited time – with 50's, 60's or 70's twists which is a real plus for anyone who's a lifelong fan of the vehicle. It's longer, lower and wider than the predecessor, meaning there's more room for the driver and front passenger. There's slightly more boot space, especially when compared to the rival Mini Cooper.

However, the back seats are cramped and dark when the roof is raised meaning long journeys are going to be uncomfortable for passengers of even average height. Also, when the roof is raised rear-view visibility is poor, and while parking sensors are available, you're going to be shelling out £335 for the privilege.
The interior is understated though can in some areas seem a bit naff. So-called 'playful' aspects of the design can feel a bit pointless, though if you're already a fan of the typical Beetle interior, you won't feel disappointed. There's also a handy inbuilt Sat Nav system in the centre of the dashboard which is another example of the classic Beetle design being thrust into the modern age.
There are three turbo petrol units available at 1.2, 1.4, and 2.0 litres, and a whole host of turbodiesels ranging between 1.6 and 2.0 litres. The range of these engines is pretty awesome, and as pointed out on vcars.co.uk, one of them is even pretty eco-friendly. Five and six speed manuals and six or seven speed twin-clutch DSG units are the available transmissions. It can hit 0-62mph in 9.9 seconds, and with a top speed of 120mph, it's easy to see that VW are working on their promise of developing a Beetle that will attract a male audience.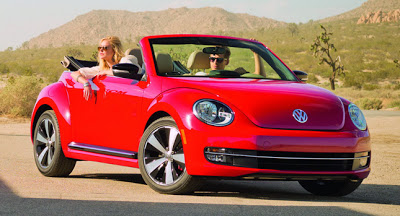 The car handles well and is a pretty fun experience. If you already like the VW Beetle, it's more than likely that you're going to love this new model. You can find comparisons of the different models on the British car comparison site VCARS.co.uk should you be looking to purchase the latest offering from the design that has been going since 1938.