With the UK's road network ever swelling and in many areas falling deeper into disrepair, it's more important than ever to ensure our best attention to road safety, especially if we're doing thousands of business miles a year. Business drivers lookout for cars with the latest safety tech and here's a list of the minimum to look for.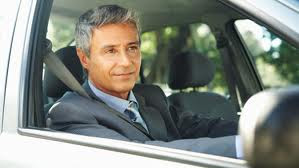 The right stuff as standard
The major automotive manufacturers have only quite recently realised the fact that business drivers are savvy drivers, who know what they want and need from their next company car. Frequent drivers quickly realise what is a must have gadget and what is a frivolous extra when spending thousands of miles a year behind the steering wheel, and manufacturers are now offering 'business specification' cars to fleet managers to get the kit the drivers want, without paying extra for it. It's a great way to grab some sales over your rivals.

Bluetooth
It's probably fair to say that Bluetooth connectivity is the most critical of any new car's standard features. Enabling your business driver to make and receive calls handsfree is a must, as using your mobile phone in the normal, hand-to-ear way whilst driving is a licence-endorsing offence. It's also rather dangerous as drivers are distracted.
Most manufacturers have now put Bluetooth connectivity on the standard equipment list for fleet-friendly cars, knowing full well that without it they will most likely lose that sale to a handfree ready competitor. Bluetooth will connect to most modern mobile phones and smartphones, and as well as connecting the telephone for handsfree, it can also relay phone contacts and music to a compatible car's phone and audio system, keeping the driver's mind very firmly on the road.
Satellite navigation
Satellite navigation was until just a few years ago a very expensive option, and one that was reserved for just the middle and top end of the new car market. However, in more recent years – again, to help attract those canny fleet drivers – manufacturers have worked hard to release new, more integrated sat nav devices at below the middle end of the market.
With the rise of very affordable sat nav devices from the likes of TomTom and Garmin, and the availability of free navigation applications on smartphones, integrated navigation devices built into the car at the factory are becoming more and more attractive to drivers that want to keep their car's dashboard free from aftermarket sat nav attachments. Again, manufacturers are wise to this and have started adding attractive built in navigation devices to business car specifications.
The more treats the better
With the UK economy somewhat flat for the last few years, it's only been bulk sales to fleet car service companies that have kept new car sales figures anywhere near buoyant. So, as such, the fleet companies and therefore the fleet drivers have been in the driving seat, and what they want, they get – like in these high-spec lease cars at Listers.
Items that were once firmly on the options list or found only as standard equipment on much more expensive models, are now finding their way onto the standard equipment specifications of less expensive models, designed for the fleet market.
Digital climate control, automatic lighting and windscreen wipers and keyless entry with push-button start – these were all high-flying, big-dollar options until very recently, now happily installed on most standard equipment lists of the most popular business cars.