After a long and anxious wait, the beginning of the 2013
season is upon us. Last year we couldn't have asked for a more exciting ending
and there is no doubt in my mind that the start of this season will be just as
exciting. It's anyone's guess as to who will take the first chequered flag of
the season because pre-season testing has been so close and none of the top
teams (Red Bull, McLaren, Mercedes, Ferrari and Lotus) have shown any concerns
about their cars ahead of the first race weekend in Melbourne.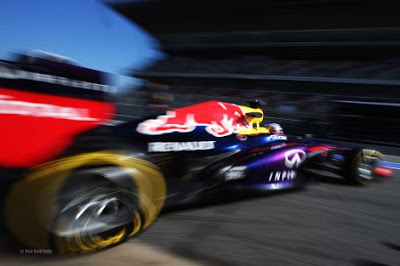 There have been very few rule changes from last season: the
double DRS system has been outlawed, drivers don't have unlimited use of the
DRS system in free practice and qualifying and the dreaded "platypus" noses are
a thing of the past. These are the most notable changes in the rules and
regulations for the 2013 season. Pirelli
have brought their medium (white) and supersoft (red) compounds to Albert Park.
Last year it was the white and yellow (soft) compound tires. The top seven
drivers across the line made 2 pit stops so Pirelli have decided to bring the
softer and faster compound which will degrade faster which will result in more
scheduled stops so expect 3 or more stops this weekend.
With the new DRS laws in place, most circuits will feature 2
DRS zones. Albert Park already has 2 DRS zones so they will remain in the same
places (detection point before turn 14, first activation point after turn 16
and second activation point after turn 2. Rain is expected for the Saturday
sessions and clear skies predicted for Sunday.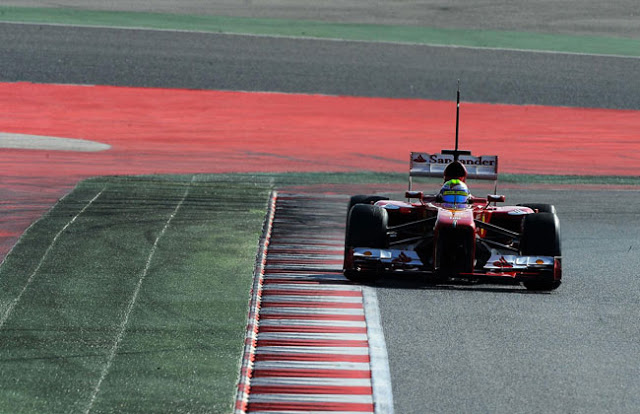 My Prediction
1. F. Alonso
2. J. Button (from Pole)
3. S. Vettel
Predictions at the beginning of the season are always difficult
because nobody knows which cars are going to perform and which cars are going
to disappoint. I've gone with Alonso because this time last year his car was
seriously under performing But this year he's got a much better machine,
according to pre-season testing, so he will have a bit of extra confidence going
into the weekend. I've put Button in at 2nd because of his smooth
driving style. There is rain expected for qualifying so expect him to qualify
well. I've predicted that he will start from pole. He is the best in the wet
and once he's in the front it's hard to get past. I haven't forgotten about world
champion Sebastian Vettel. He had the best car at the end of last season so all
they would've done is improve and refine an already brilliant car. He will be extremely
competitive come Sunday, but I think Alonso will be too good for everyone.
Join our Superbru pool (Zero2turbo) and give your own
predictions or just leave us a comment on twitter (
Zero2TurboF1
). See you on
Sunday for my race wrap up. Enjoy the weekend.