Last week's race in Melbourne may have taken a few people by surprise. Lotus made a 2 stop strategy work for them by managing their tires extremely well. Ferrari seemed to have a very competitive pace but just couldn't make up the gap that Lotus had created through their 2 stop strategy. Many questions have been answered as to who has the fastest car. Vettel and Red Bull have the fastest in qualifying and Lotus and Ferrari seem to have the best race cars. The different conditions and track setup in Sepang will turn everything on it's head once again.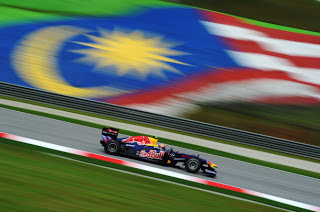 Rain is expected throughout the weekend which always adds to the excitement of the races. The rain, for me, is a wonderful equaliser. It brings the top teams to roughly the same pace which creates so much exciting racing, so whoever ends up on pole will probably not be the winner of the race.
The drivers will be struggling for grip throughout the weekend because every time it rains it washes away all the rubber in the track creating a 'green' surface.
Pirelli will be bringing the hard (Orange) and medium (White) compound tires to Sepang. The Sepang circuit is one of the most physically demanding on the calendar. Due to the long high speed corners, the tires will be exposed to extremely high forces, even more so then usual. The heat and humidity also has a huge effect on how the tires perform. This year Pirelli have changed the tires to degrade faster then last year to promote more pit stops. Having said that, they have brought the 2 hardest compounds available to the divers so don't expect too many stops. I think it will be at least a 2 stop race due to the new tires, high temperatures and high speed corners.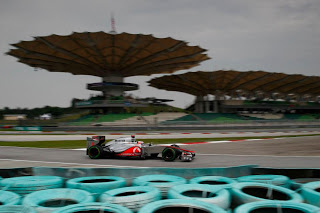 My Prediction


1. F. Alonso
2. S. Vettel ( from Pole)
3. K. Raikkonen
My prediction this week is quite similar to last weekend. I think everyone will agree that these 3 drivers are the ones to beat at this early stage of the season. I think Alonso was brilliant in Melbourne but was denied a win because Lotus' strategy really payed off thanks to the superbly smooth drive by Raikkonen. I think Ferrari are faster through the corners then Lotus and I think their car will best tested in the high speed corners. Red Bull are always brilliant in high downforce circuits like Sepang and with their insane qualifying pace I think they will be starting from the front of the field.
Follow me on twitter (@zero2turbof1) and post your comments and predictions. Enjoy the race.