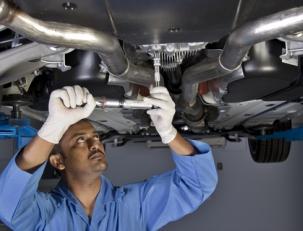 Reliability is one of the major factors that we consider when buying a car, whether it's new or used. What people don't think about enough however, is the cost of repairs and maintenance. Just looking at how reliable a car is doesn't tell the whole story; would you rather have to pay two small bills or one huge one?
Let's take Mazda as an example. As a Japanese manufacturer, they're known for excellent reliability, but surveys have in fact shown that the average cost of a repair is very much on the high side. So much so, that it's twice the average of any of the three French marques; Citroen, Peugeot or Renault. They aren't known for reliability, but at least you won't have to pay too much when something does go wrong.

Of course, there are marques that will hit your wallet however you look at things. Jaguar, Land Rover and Alfa Romeo are not well known for being reliable, and also feature expensive repair costs. You have to have deep wallets to keep one of these brands going after the warranty has expired.
So are there any standout marques? Skoda and SEAT are particularly impressive. Both VAG brands have great levels of reliability, but also offer average repair costs almost half the price of family member Audi. Saab also prove to be a real surprise, just making it into the top 10 cheapest manufacturers, despite being a premium carmaker.
These costs also reflect the price of parts; if you're the sort of person who likes to do their own maintenance, then these statistics are useful too. Sourcing good value parts can be tricky, but you can find an excellent range at www.worldcarparts.co.uk. Always do your research beforehand to find out whether it's worthwhile buying OM, OEM or aftermarket parts. The answer isn't always the most obvious one.
To conclude, if you're looking at buying a car, then check more than just reliability; find out what the actual costs will be. Maintenance and repairs aren't such a pain if you don't have to pay very much when they do happen. The more reliable the better, but don't get caught out by the high cost of parts and labour.