Being involved in a car crash can be a scary experience, especially if someone gets injured or damage is caused. This is why knowing the correct procedure can mean that you don't break the law and you don't regret your actions at the scene.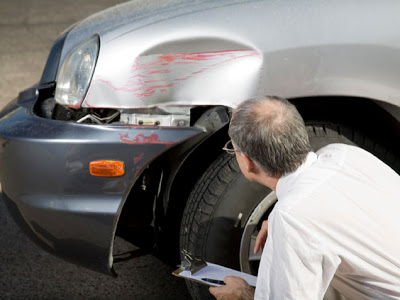 The Steps You Must Take
As the driver, if anyone other than yourself is injured, either animal or person, or damage has been caused to another person's property, you must stop and remain at the scene. You must then exchange details with the other party or parties and witnesses. These include, your vehicle registration number, your name and address and that of the vehicle owner.

You should also note down for your records:
Time and date of the accident
Details of conditions- weather, lighting, etc
Vehicle details- make, model, registration number, etc
Number of passengers
Damage caused, taking photographs if possible
Useful information to note down also includes estimated speed of vehicles, and a full description of events. This sort of information may help to identify crash for cash schemes.
If Injury Has Been Caused
If someone has sustained an injury, then you must produce your certificate of insurance. If you cannot, then you must produce it when you report the accident to the police. You must do this within twenty four hours, and if you cannot produce your certificate then, then you must take it to a nominated police station within seven days.
Reporting the Accident
It is an offence to fail to report the accident if someone is injured or property is damaged. The penalty can include a fine of up to £5,000 and five to ten points on your licence. The court has the power to disqualify you from driving for failure to report as well as failure to stop. You can also go to prison for six months. Failure to give someone your insurance details is also an offence if they have the right to ask for them.
Your insurance company will usually also has a time limit on when you can report the accident to them. They have the power to refuse your claim if you report your accident outside of this. It can also affect future insurance policies.
After The Accident
If you're looking for another car, new or used, then check out carshop.co.uk to find great deals on
your perfect car.