Now this is enough to bring tears to your eyes (as a petrolhead). A trailer caught fire in Sierra Blanca, Texas, and torched a Ferrari 458, a beautiful and classic Porsche 356, a new BMW M5 and two high-end Mercedes-Benz. The guys who were doing the towing reckon it was the trailers bad brakes or bearings that overheated and caused the fire (the truck driver unhitched and left the scene?). This is a very sad sight and apparently the transport company was not even remotely close to having the contents of the trailer insured so I think they are in for one hell of a ride!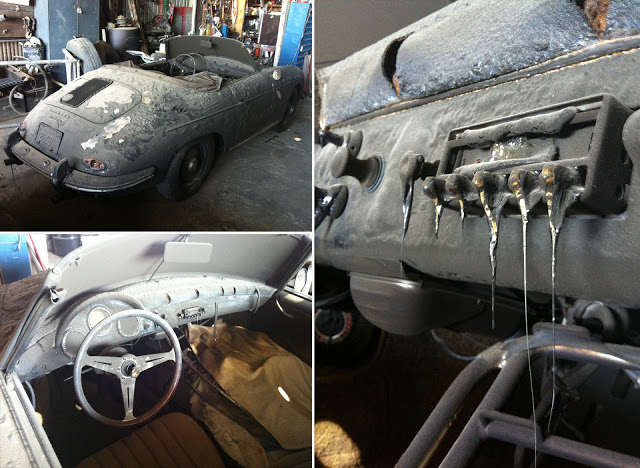 Porsche 356 plastic components all melted and everything else charred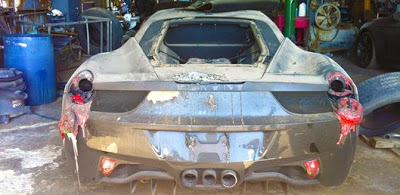 Melted tail lights on the Ferrari 458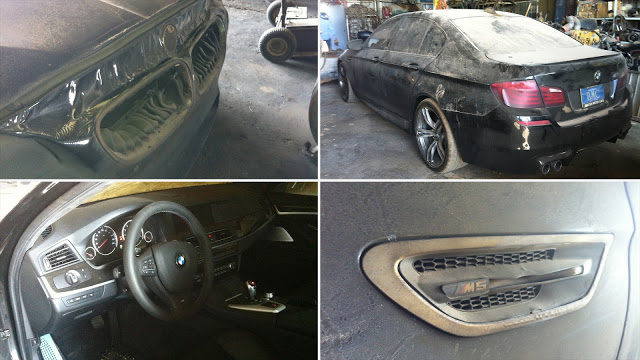 Front end of M5 was melted badly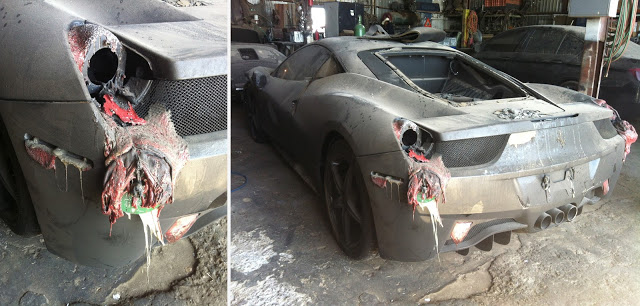 458 Italia had all plastic components melted, rear glass broke, headliner hanging loose, dash was melted and car was covered in ash.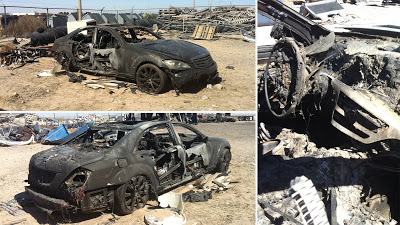 S-Class completely destoroyeed