Official: Aston Martin CC100 Speedster Concept
OK so I am a few days late to post on this but you still need to read about it and see the pictures for yourself from a reliable source ;)… The Aston Martin CC100 Speedster Concept has been launched to celebrate its 100 years of existence. So where does this design or idea come from? Those of you who have followed Aston's racing career would know about the DBR1 which won the LeMans 24hr in 1959. The car won 8 out of 18 races thanks to the ground-breaking straight-six engines they had. The new Speedster is well new of course and starts off with the new AM11 engine which is a 6.0-litre V12 capable of hauling the car to 100km/h in less than 5 seconds.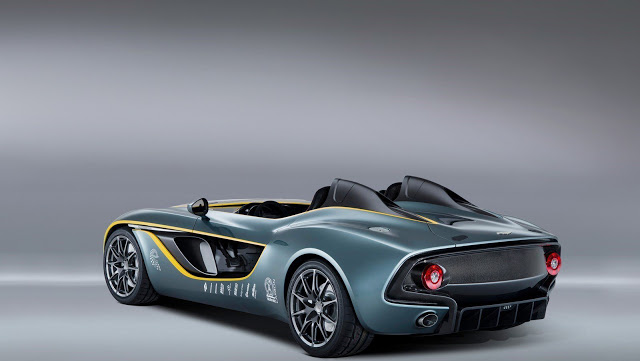 The concept completed a lap around the Nordschleife at the 24 Hour race of Nurburgring where the 1959 DBR1 was raced along side it. So what are your thoughts on this seriously radical Aston Martin one-off? I think it is Aston's response to the Aventador J and it is not a looker at all! Who agrees or who does not agree with me?