Formula 1 Marshal Dies at Canadian Grand Prix in Freak Accident
This is not something you want to hear about especially relating to Formula 1. A marshal at the Canadian GP in Montreal was killed on Sunday after a crane collecting a crashed F1 car ran over him at the end of the race.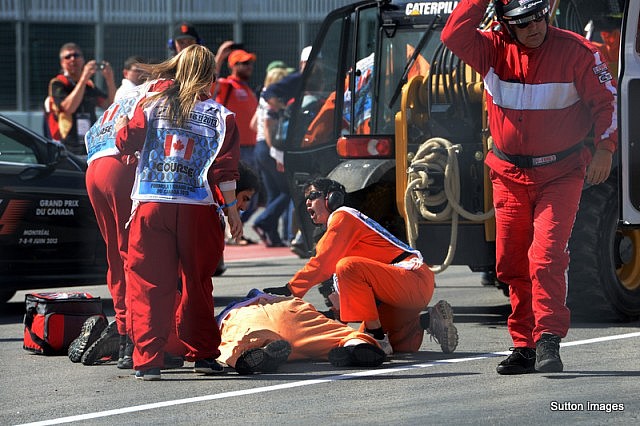 They were busy retrieving the Sauber of Esteban Gutierrez who had crashed on lap 63 and what actually happened was as the crane was returning to the pits, the marshal dropped his radio and attempted to pick it up, as he did this, he stumbled and was then run over by the vehicle. He was transferred to a nearby hospital but his injuries were too severe and he passed away. Even though this is a complete freak accident, this is the first marshal to have died at a Formula 1 event in over 12 years. RIP to the un-named victim.