You may have already been to a solid dealership in Miami to look for a new car but you'll have to think about selling on your old car.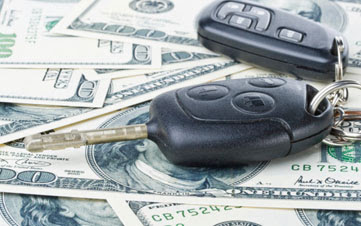 Clean
Make sure you clean your car inside and out. If you can, get it professionally valeted, as it'll have the new car smell once again. This is particularly important if you intend to sell your car privately and not to a dealer. Private buyers will want the same standard of cleanliness that they would get if they went to purchase a car from a garage.
MOT
Make sure there's a good amount of MOT on the car you wish to sell. This shows buyers that it's road worthy and they won't be left with a hefty bill once they come to get the car MOT'd themselves.
If the car is coming to the end of its MOT period then offer to have it MOT'd before the buyer takes it away. Make sure you are confident your car will pass, otherwise you could be spending hundreds on an MOT only to get a few hundred extra pounds out of your buyer.
Tax
You should always offer six months tax minimum in order to draw in the buyers. Be prepared to haggle though. You could also offer 12 months tax in order to close the deal.
Be prepared
Be prepared with the full service history of the car in case a potential buyer would like to see it. You should also familiarise yourself with the car itself, if you don't already know it well enough. Be prepared to answer questions about fuel consumption, previous owners, mileage and running costs.
ONO
When you set your price let people know that they can put in an offer. This allows you to put your car selling price slightly higher than the price you'd take for it, as people will be willing to offer closer to that true figure.
If you set the asking price as exactly what you want for it, then it's likely you'll be haggled down too far. Bear in mind things like tax and MOT, as these can push the price up. Be prepared to haggle, as most buyers will come into a negotiation with a price in mind that they'd like to pay.
Part exchange
If you part exchange your car for a new one then you are likely to be selling it at a very cut price. Dealers do this because it's easy for the seller. You don't have to worry about the money tied up in that car while you wait to sell it privately.
If you don't mind waiting then the best way to get a high value for your car is to promote it to private sellers on websites such as a Gumtree and AutoTrader. There needs to be something special about your car that will make it stand out to buyers. This might be price or a very cool feature that similar cars don't have.