Introducing The Epic Aston Martin Vanquish Volante
This car is impossible not to like. The new Vanquish is one of the best looking Aston Martin's ever and with its roof off, it is simply mind-blowing! This is the first full carbon fibre skin and stiffest convertible model in the brand's 100 year history which to me translates into proper performance. Under the bonnet we get the same 6.0-litre V12 engine that pushes out 565hp and 620Nm of torque and with only a 9kg weight gain you can expect performance to match the coupe variant and it does with a sprint to 100km/h dealt with in 4.1 seconds. At a price tag of just under $300 000 (R3.1 million) this is not available to the average Joe but I am sure we will be seeing a few of these on our streets.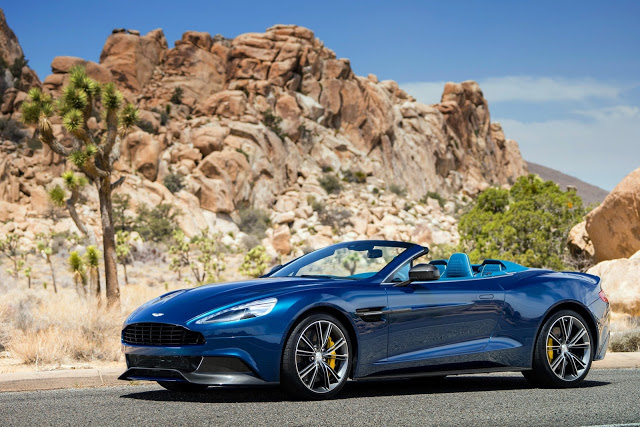 The roof is no longer a hard-top but rather a triple-skin lightweight fabric roof that takes a tardy 14 seconds to open and close. The Volante does get a slightly different boot design and that oh-so-sexy integrated spoiler. Interior remains the same which is a BIG plus in my books. This car is something special in my opinion and if you have the money for a Coupe then you certainly have enough for the Volante and this is the one to go for (obviously with a slightly better interior colour choice)! Check out full gallery on FB here.