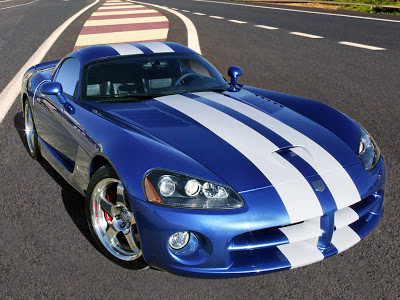 The 80's were a rough time for cars. Bulky, boxy designs were all the rage, with awkward proportions and practical performance. Luxury automakers like Lamborghini put out some memorable classic sports cars, but for the average consumer there wasn't too much choice out there. This got turned around in the 1990's, when designers started to embrace aerodynamic curves and focused creating cars that were more fun to drive. The following are five iconic designs that helped bring consumer cars up to a higher standard.
Dodge Viper
When you think about the 90's, a Dodge Viper might immediately spring to mind. This aggressive, low to the ground vehicle was styled using 60's muscle car design, along with all the technology and engineering that the era had to offer. It was built for racing, with 400 hp and an 8.0L V10 engine. Fast, cool, and edgy, the Viper helped usher in a new era of sports car in the 90's when it made its debut back in 1992.
Nissan 300Z6
The 90's were all about curvy, aerodynamic designs and the Nissan 300Z6 is a perfect example of this. The 300ZX helped start the trend for rear spoilers, and featured cool details like sunken headlights. The car is also notable for being one of the first to be designed using CAD technology, and came loaded up with four-wheel steering and other computer-aided features. It provided a glimpse into the computerized future of the cars we use today. When you look at a high-tech Nissan GTR for sale on Carsales today, its origins can be seen in the 300ZX.


McLaren F1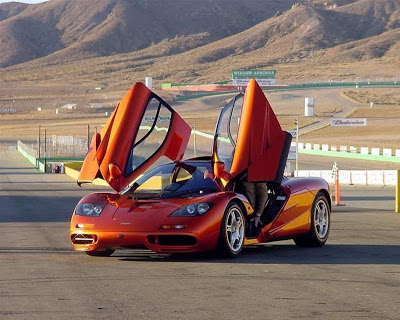 Perhaps one of the coolest cars ever made, the McLaren F1 was a total game-changer when it debuted in 1992. It brought racing chic into the mainstream, with its gull-wing doors and ultra-sleek curves. The F1 showcased a high level of attention to detail and precision in its design, with super smooth handling and an engine built for performance and speed.


Audi A6
The Audi 100 was sold up until 1994, but at this point it was given a major facelift and rebranded using Audi's new alphanumeric system. The exterior was given a slicker and more aggressive upgrade, and the interior was given a new four cylinder engine which helped make Audi more memorable as a brand. The A6 was available in both saloon and Avant bodies, with four-wheel drive and several engines to choose from. You can buy Audi A6 on Carsales today and receive the latest luxury version, but this first 90's model was iconic in showing the power of rebranding.


Land Rover Defender
The 90's weren't all sports cars, however. Road hogs like the Hummer and Land Rover Defender also appeared during this decade, with the Defender standing out for its utilitarian abilities and powerful engine. Although it offered little in the way of amenities, the Defender was a powerful first glance at the SUV boom to come.