'Unit 2' Was Home to The Biggest Collection Of McLaren Cars
'Unit 2', a warehouse in the south of England, was the home of the biggest collection of McLaren cars until they decided to share the precious contents with dealerships around the world. The location of this warehouse is a tightly kept secret and this is because it included some of the most famous (and hence most expensive) F1 racers of all time. At it's peak, this warehouse held about 75 F1 cars which covered over 50 years and 20 constructors and drivers world championships.
The F1 cars are all in working condition and still bear the names of the drivers such as Senna, Prost, Hamilton and Button. The old laptops are even there too in case one of the older cars need some attention. When McLaren opened a whole bunch of new showrooms (including Daytona Group in SA), each dealership was given one of these cars to put on display. Some of them had links to them for example the Monaco dealership will get the MP4-8 that Senna drove because he won the 1993 Monaco Grand Prix in it.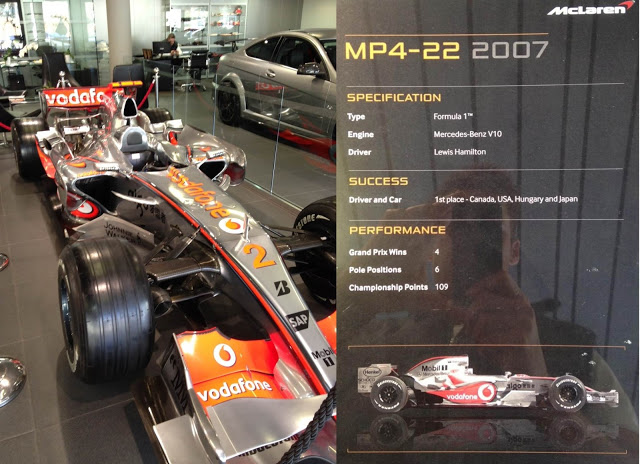 The McLaren MP4-22 from 2007 sitting at Daytona Group (excuse my reflection)