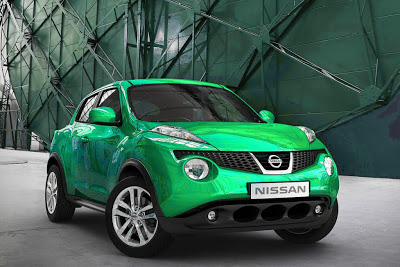 The Nissan Juke may certainly not have the look of an Aston Martin, but plenty of people that are intrigued by its strange appearance would probably be the first to hold their hand up and admit it's an amazing car.
As they say, you should never judge a book by its cover, and the same goes for cars. There's something incredibly endearing about the slightly frog-eyed look of the Nissan Juke, and if you discount it on looks alone you might find that you're missing out on an excellent deal.
So, why should you love the Nissan Juke?
1) The Look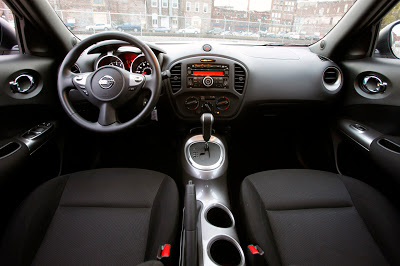 I know, I know; I've just told you that there are probably a lot of more attractive cars for you to choose from, but come on – look at it. If you want to stand out on the road, there's nothing better than the Nissan Juke. You instantly notice this car. It's beefy yet sleek and ever-so-light. Plus, it comes in a plethora of colours to suit your tastes, no matter how odd they are.
2) The Options
The Nissan Juke is an all-wheel car that makes handling much, much easier. This is especially the case if you're ever driving in very wet or snowy conditions, but you can always turn the Juke's all-wheel drive off. In fact, you can switch between two-wheel and all-wheel drive depending on the road conditions, so you can have complete control.
3) The Handling
The Juke has been designed to be a sporty little machine, so you can nip around in it without any effort whatsoever. It's a fairly small car, so controlling it and staying in line even when driving a particularly tight and twisty road. The Juke comes with three driving options as well – sport, normal and eco.
4) The Environmental Aspects
As just mentioned, this car comes with an eco option. This is an amazing extra that can genuinely pay for itself, as it can help you to best fuel economy ratings up and down the country. The Juke's estimated MPG ratings are 25 mpg in city driving and 30 mpg on the motorway, and when driving in eco mode with two-wheel drive, you can expect to beat this.
5) The Safety Ratings
When it comes to car safety, the Nissan Juke offers up some very good results. It has an 87% rating for adult safety, an 81% rating for child safety and a 41% rating for pedestrian safety. It also comes with seatbelt reminders for both the driver and any passengers, and it has electronic safety control (ESC) and speed limitation assistance.
6) The Family-friendliness
This would be ideal for a new family – the rear seats come with ISOfix points for child car seats, and there's more than enough room in the boot for a buggy.
7) The Price
This is undoubtedly one of the biggest reasons to love the Nissan Juke – it's relatively cheap. On the official Nissan website, prices start at just £12,995, and you can get some exceptional offers from dealerships and other sellers.
What do you think of the Nissan Juke then? Do you love it or hate it?
This guest post was written by Aurora Johnson on behalf of Central Contracts, a car leasing company with hundreds of car makes and models on offer.