Opel Corsa Nürburgring Edition Lands in SA
The hottest Corsa OPC yet has arrived on our shores but it sure doesn't come cheap. The new Opel Corsa Nürburgring Edition retails for R343 200 which places it in a whole new bracket compared to the standard Opel OPC but this is a little bit different and rather, well, limited. South Africa are only going to be receiving 65 of this hot little numbers which will probably make them a collector's item. Ride height has been lowered, it will feature a new Bilstein spring and damper system and to compliment this will be fitted with a new lightweight front braking system from the braking specialists, Brembo. A very important new addition is the front axle has now been fitted with a mechanical, multi-plate limited-slip diff which drastically helps reduce wheel spin under high lateral forces. Of course the electronics have also been fiddled with to match the new configuration.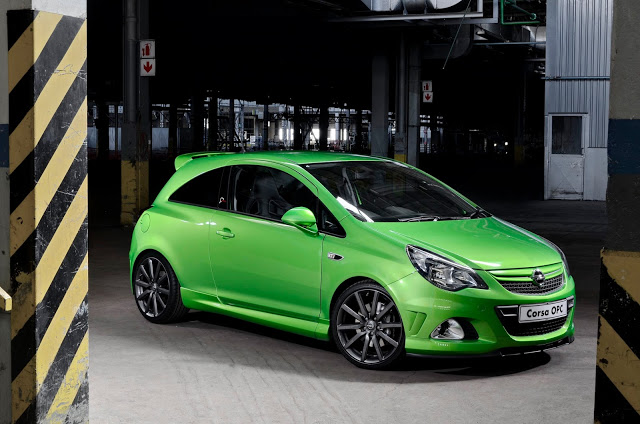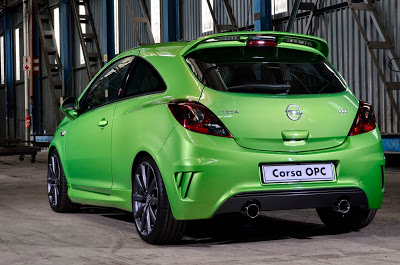 One would think that a special edition that has a race-track in it's name will need a performance boost and you would be correct. the 141kW 1.6-litre OPC engine is increased to a healthy 154kW which is the same amount coming from the Golf 6 GTI. This makes it a very strong performer in this engine class. 0 to 100 km/h comes up in just 6.8 seconds and with a fuel efficiency of 7.6 litres per 100 km this makes it a rather attractive sporty little number. What I really like is the new apple-green exterior colour which is only available on the Nürburgring edition and in combination with the big 18″ wheels it sure does have a solid presence. Is it worth the price tag? I guess you will have to find out by taking one for a drive that is if they do not sell out in a flash. Knowing the South African market, these will be snapped up in no time!