I was wondering to myself what it would cost to hire a proper supercar for a weekend or even just for a day to cruise around and enjoy the engineering and madness of a modern day supercar. A quick Google and Status Luxury Vehicles comes up. Straight to their supercar section and there we have it a decent price list with some very decent car hire options. I selected a few that most petrol heads would immediately look at and listed the price per day (some are quite hairy).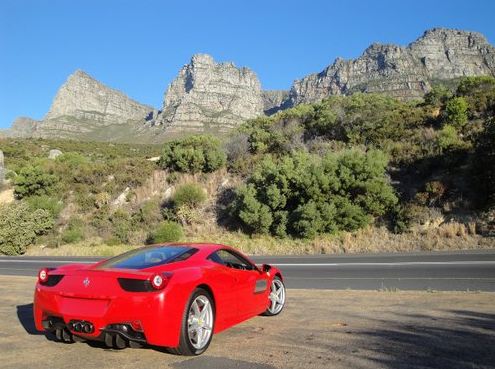 Ferrari 458 Italia – R35 000 per day (R3200 insurance + R350 000 responsibility)
Lamborghini Gallardo – R19 500 per day (R1700 insurance + R180 000 responsibility)
Merc SLS AMG – R25 000 per day (R2500 insurance + R250 000 responsibility)
Audi R8 (V8) – R8000 per day (R1500 insurance + R110 000 responsibility)
For a full list of their supercars and other luxury cars, head over to the site and have a browse. I can't see many South African's hiring the 458 Italia for one day that is quite something to fork out for 1 day's driving.