At what point does the price of a new car make your eyes start to water? Over 20k, 30k, 50k? For most of us the purchase of a new car is a major expenditure that we can't really afford to do that often, and something that we may need to get the help of a company like Moneybarn to afford, but that isn't true for everybody.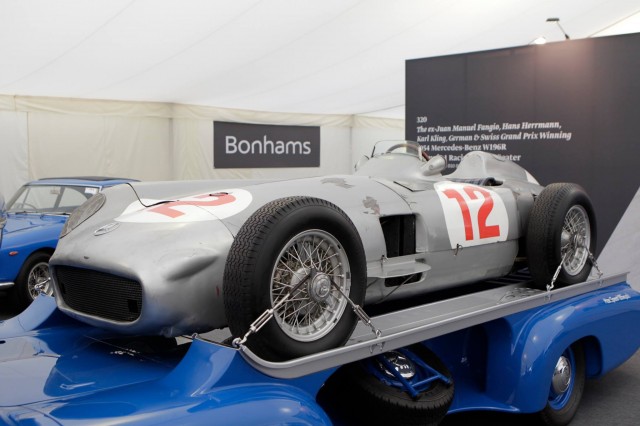 For the richest of petrol heads money is no object, and the world record for the most expensive car ever sold at auction has fallen four times in the past 5 years. Read on as we look into what it is about these vehicles that has had people reaching for the chequebook.
#3. Ferrari 250 GT SWB California Spider; sold for $10,894,900 (May 18, 2008)
Following the 1980s boom in classic and exotic vehicles, the 1990s bust caused their value to plummet, and as a result the Ferrari 250 GT SWB California Spider was the first car since 1987 to break the world record.
Only 55 of the SWB California Spider were ever built, however it achieved Hollywood fame when a fibre-glass replica of the car was featured – and crashed – in the 1986 film 'Ferris Bueller's Day Off'.
The world record fee was paid by British radio DJ (and noted car enthusiast) Chris Evans for the car that had been previously owned by American actor James Coburn.
#2. Ferrari 250 Testa Rossa; sold for $16,390,000 (August 21, 2011)
This 1957 version of the Ferrari Testa Rossa actually broke the world record twice, having been sold for $12,402,500 just two years earlier, however believe it or not it was once considered to be nothing more than a "clapped-out" old racer – selling for as low as $4,000 back in the 1960s.
The phrase Testa Rossa translates as "red head", which is so named for its red valve colours, while its unorthodox bodywork has made it somewhat iconic.
#1. Mercedes-Benz W196; sold for $29,607,760 (July 12, 2013)
In July of this year the world record for the most expensive car sold at auction wasn't just broken but smashed completely. At $29,607,760 the Mercedes-Benz W196 – the German manufacturer's Formula One entry for the 1954 and '55 seasons – cost nearly double that of the previous record set by the Ferrari 250 Testa Rossa in 2011- but why so much?
The price was largely in recognition of the fact that the chassis '00006/54' is the only model available in private hands, the rest of them currently residing in museums. Moreover, this particular model was the most successful of all the W196R cars, having been driven to victory by Juan Manuel Fangio and Stirling Moss in 9 out of 12 races it entered.
This guest post was written by John Rooney on behalf of Moneybarn – providers of straightforward car finance plans for almost any car, if perhaps not ones that cost $29 million.