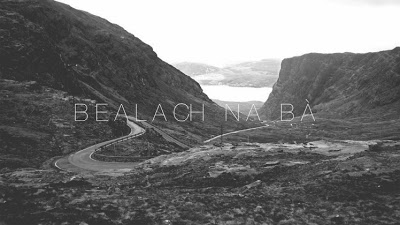 Sometimes, there's nothing quite as relaxing as going for a drive to clear the mind. Depending on where you live you might have some wonderful roads close by – rural areas in England and the Scottish Highlands are fantastic, the latter of which offers up some of the most beautiful scenery in Britain. If you've got the need to get out of the house and fire up your engine, here's 5 fantastic driving routes in the UK. We've included two from Scotland, one from England, one from Wales and one from Northern Ireland.

1. A82 towards Glencoe, Scottish Highlands
This drive is fantastic for anybody who enjoys highland views. Throughout this stretch of road you'll be surrounded by scenery that's as close to Switzerland as you're going to get. Driving here in early spring is particularly beautiful, with snow still covering the tops. The road itself is smooth in most places, although there are some rough patches. It has a few sweet bends too, although we don't recommend going all out – in the winter, black ice is a common problem.
2. Bealach na Bà, Scotland
Bealach na Bà, which means Pass of the Cattle, is a stunning mountain climb ascent in Scotland. It has lots of hair pin bends, dips, and as you climb you'll be rewarded with spectacular views across the gorgeous Scottish hills and mountains. Macklin Motors has a range of used cars in Scotland if you're after something to tackle the Highlands in. This road remains relatively clear even in peak season and so driving enthusiastically is recommended. Once you reach the end, you'll be further rewarded with the Applecross Peninsula.
3. Humber Bridge, East Riding of Yorkshire / North Lincolnshire
Yeah, the Humber Bridge is a straight piece of road that offers no challenge to the motorist, and it costs money to cross, but listen here; it's the fifth largest single span suspension bridge in the world and Top Gear even devoted part of an episode to it. We say it's worth seeing up close.
4. A4069 Black Mountain Road, Powys, Wales
The A4069 Black Mountain Road is a fantastic place to drive, and is recommended to motorists who like a challenge; there are lots of bends, dips, twists and climbs here and the road stretches through the beautiful Brecon Beacons National Park. This is particularly stunning on a clear, dry summers day, although spring is also a good time to visit. The road doesn't have street lights and so is unspoiled with only natural beauty surrounding it.
5. Antrim Coast Road, Northern Ireland
If you're ever in Northern Ireland – or more specifically along the North Coast of the Emerald Isle – you simply must visit Antrim Coast Road. It is one of the best driving roads in Northern Ireland passing past houses at first, before you are rewarded with stunning views out across the coast line and sea.