The Phantom Bespoke Chicane Coupe One-Off For Rolls-Royce Dubai
Rolls-Royce is well-known when it comes to creating one-off bespoke cars and this is exactly one of those. The Phantom Bespoke Chicane Coupe draws its inspiration from the Goodwood track and it has been commission specifically for the dealership in Dubai. Gunmetal exterior with matte black bonnet and windscreen surrounds are finished off nicely with gunmetal wheels. Inside the goliath the traditional wood has been replaced by carbon fibre (which I like), checkered flag stitching on front seats and a plaque with the Goowood track engraved onto it sits in the glovebox. No one knows if it is for sale but I am willing to bet some sheikh will come and offer an exorbitant fee for it and get what he wants.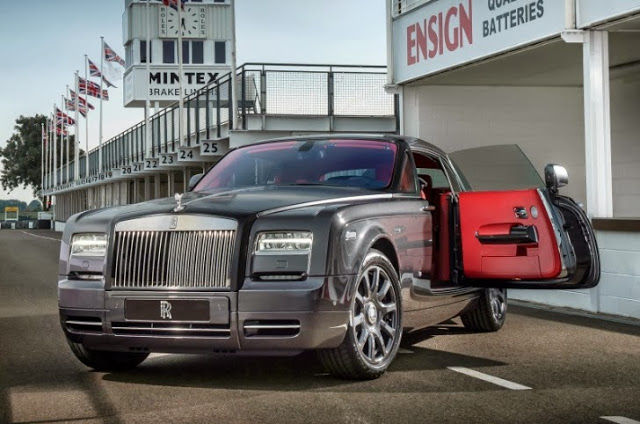 "I wanted to create a motor car that captures the unique atmosphere and history of the Goodwood motor circuit. Rolls-Royce's connection to such an important centre of British motoring heritage is something that fascinates my customers," said Mohammed El-Arishy, Rolls-Royce brand manager in Dubai.