Verde Ithaca Lamborghini Aventador Flipped Upside Down
Nooooooooo! My favourite car in my favourite colour has ended up on its roof. Nothing is known about this photo other than the fact that a stunning LP700-4 in Verde Ithaca is lying in the middle of the road upside down. The car seems to have help up quite well but to flip a car you had to do something wrong so hopefully the damage is not too bad and this sexy beast will be returned to showroom shape in no time! Apparently the occupants did not suffer any injuries which is another plus.
UPDATE: Just got a 2nd picture from WreckedExotics.com and the damage is quite severe on the front end and roof. The accidnet happened in Half Moon Bay, California, and the car apparently crashed into farm equipment before flipping over on to its roof.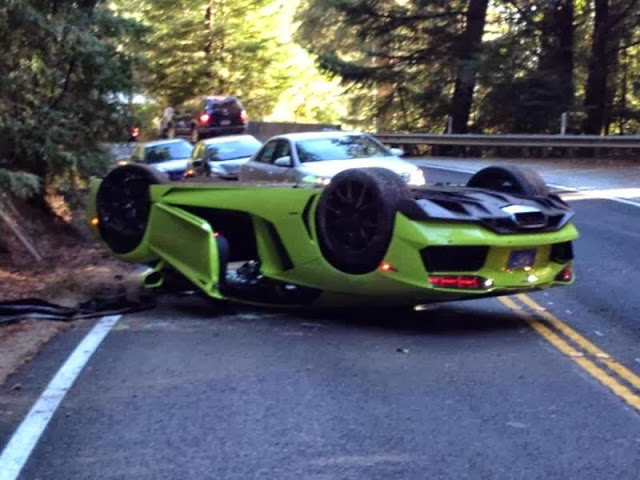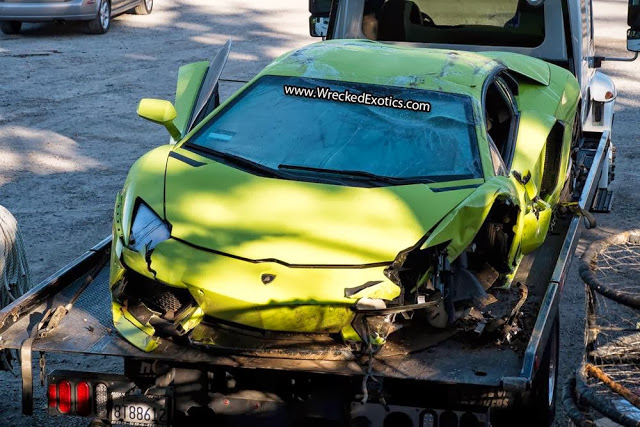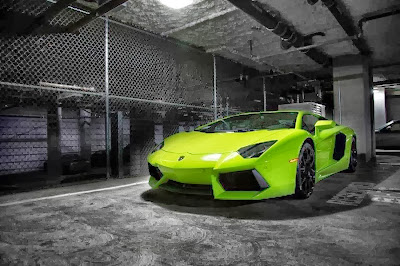 How it looked prior to this…