Video: Lamborghini Aventador Gathering – Thrust Mode Launches
Seven Lamborghini Aventadors lined up in a hangar for a photo shoot which by istelf is a feat on its own. Getting 7 of these sexy machines together must be quite something but it was done and Jason Thorgalsen Photography was the lucky man behind the lens. Look at the very rare Rosso Efesto and Blu Hera Aventadors… Dont they look epic?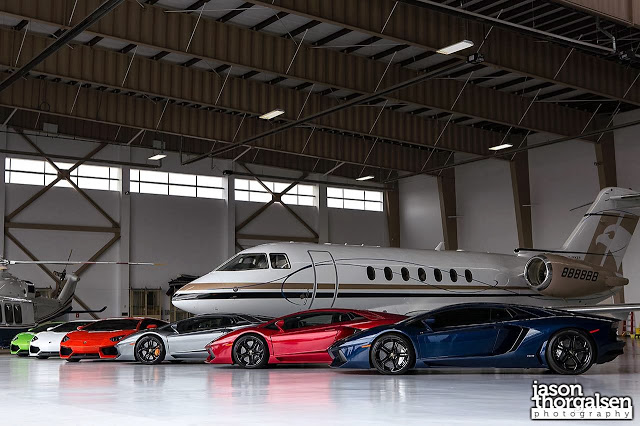 Now of course these cars cost a serious amount of money and if you are not in this market then you can always look at used cars for sale which will provide you with a much better price bracket to suit most pockets.