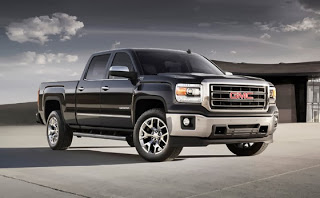 GMC (General Motors Company) has so many trucks and vans to choose from. The Sierra 1500 is the perfect light duty truck. Besides the Sierra 1500, the Sierra also comes available in the Sierra 1500 Denali trim. Denali comes from the Native American word for Great One. All of the GMC Denali trim options are top of the line luxury and quality.
Then there is the Sierra 2500HD and the Sierra 2500HD Denali. HD stands for Heavy Duty. This puts the GMC Sierra 2500HD at just about the same truck as a 3500 as far as towing capacity goes. The HD (Heavy Duty) was created for some states because of insurance. Some states say anything below a one ton truck (3500) is insured as a car. In some states this is a substantial money saver for the owner. With an HD truck you get the towing capacity of a 3500 with the insurance savings of the 2500.
GMC not only has trucks but also has a great SUV (Sport Utility Vehicle) line up. The Terrain and Terrain Denali are GMC's small SUV offering. GMC packs practicality, power and efficiency into these small SUVs to give you a high level of technology and performance. The Acadia and Acadia Denali are the crossover GMC vehicles that seat eight passengers with more than enough cargo space.
For the full-size SUVs, GMC has the Yukon, Yukon XL, Yukon Denali, and Yukon Denali XL. These full-size SUVs have room for nine passengers. The full-size SUV line up gives you more choices for technology and luxury options.
GMC has two vans to choose from. The Savana passenger van has seating configurations for eight, twelve, or fifteen. The Savana Cargo van has all you need to keep your successful business on the road.
[Source: Williamson GMC of FL]