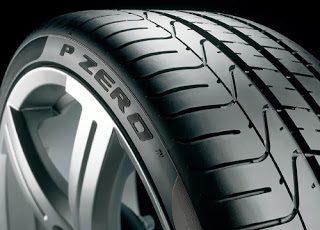 Knowing which brand to go with when purchasing new tyres can be difficult, but we've laid out some info about the biggest names in the business to help you purchase a new high-performance set.
As long as you visit a tyre expert like the Tyre & Auto Centre Group, which sells tyres in Hartlepool and other parts of north-east England, you should find the latest products from these top manufacturers.

Pirelli
As the current Formula 1 tyre supplier, Pirelli is one of the most talked-about names in the industry at the moment. Although it has come under scrutiny following a number of blowouts throughout the season, and some criticism from drivers, it is still a highly respected name in motoring.
The Italian manufacturer has produced two ranges of car tyres that take inspiration from the track – the Cinturato and the P Zero – so you can enjoy some of the F1 performance standards in your own vehicle. Find out more on the Pirelli website.
Michelin
Winner of Tyre Manufacturer of the Year 2013 at the National Tyre Distributors Association Tyre & Fast-Fit Awards, Michelin had to be included on this guide. Tyres built for races like the 24 Hours of Le Mans, including the Pilot Sport Cup and the Pilot Super Sport, are available for the road.
It is perhaps the most recognisable brand in the tyre industry, largely thanks to its legendary Michelin Man logo and mascot, which was created back in 1898.
Continental AG
AutoExpress named the Continental ContiWinterContact TS850 the best winter tyre of 2013, showcasing that the German brand continues to bring innovative products to market. This tyre also took the top spot in the Evo winter tyre test – sure to make it a popular pick this cold season.
Goodyear
While Continental took the winter tyre prize, the Goodyear EfficientGrip took the title for best summer tyre in the AutoExpress Product Awards 2013. The company continues to be a design pioneer, developing technologies such as RunOnFlat, which helps cars keep going after a puncture or blowout.
Founded in 1898 and named after the founder of the rubber vulcanisation process, Charles Goodyear, the brand has a long history in the tyre business. The iconic Wingfoot logo was inspired by Hermes, the mythological god of trade and commerce, and a messenger among the deities.