Official: 2015 Mercedes-Benz S65 AMG
The Mercedes-Benz S-Class is the benchmark of luxury but there is the hardcore version made by the AMG team. The 2015 Mercedes-Benz S65 AMG is here and it is a monster! 621 horses being pushed from a massive 6.0-litre twin-turbo V12 allows the mammoth to hit the 100 km/h mark in just 4.2 seconds. Top speed once again is limited to 155 mph but if you remove the limiter, the car will be good for 200 mph.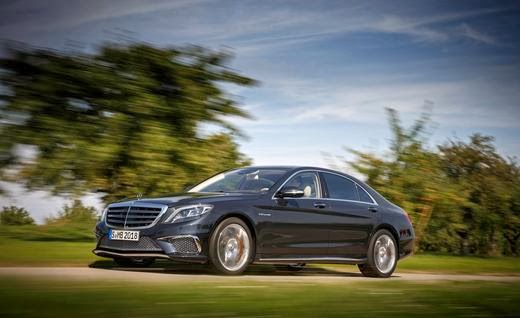 Now it does look very similar to the S63 AMG this big brother does have some differences so you know which AMG beast you are looking at. This version features the double-bladed grille, lower air intakes covered in bright chrome mesh, chrome strips on door sills and the quad exhausts are encased in chrome housing and connected by a chrome strip. Without actually seeing the letters on the back of the car or the V12 on the side, those are the only indications that this is the biggest, baddest S-Class AMG. The S65 AMG comes with Magic Body Control (unlike the S63 AMG). We can expect to see this monster in the metal at the Los Angeles Auto Show later this month. I wonder what the price tag will be? More pictures on Facebook.