Having just driven the Lamborghini Gallardo Spyder Performante I was counting my blessings as I climbed into the drivers seat of the hottest of hot hatches at the moment, the Merc A45 AMG Edition 1. To put it simply this very same day I was given one hell of treat and managed to drive another 6 cars all of which were not normal cars (more to follow soon).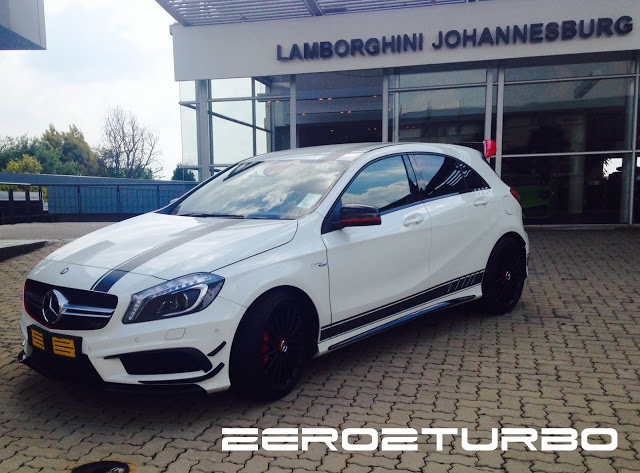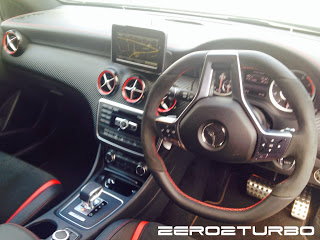 The interior of this car is very AMG and the finishes are superb. The only gripe I have is the multimedia screen. It looks like it has been attached to the dash with a bit of prestik and looks out of place. I think they should have made the screen built into the dash which would have made it a little more stylish.
Let me get straight to the point! The car is so easy to drive in standard mode it tricks you into thinking that it has standard performance however this couldn't be further from the truth. The accelaration away from the robots is smooth, the braking is smooth yet precise, everything about his car is very Mercedes until you push the loud pedal. Some tarmac opened up and I buried my foot into the floor of the little monster and the acceleration is so smooth that it doesn't feel fast but one look down at the speedometer and we were well… going fast.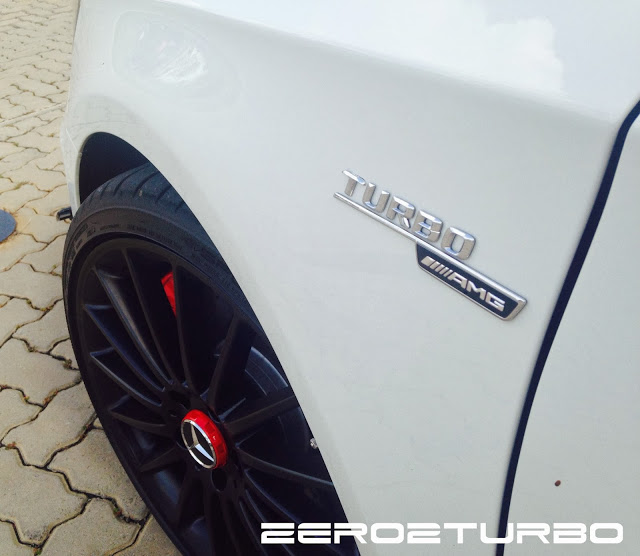 During the initial acceleration run I left the car in auto mode so I did not touch the paddles but once you are comfortable with using the paddles, this is where the car sparks into life. Downshift and the exhausts give you a sexy blip and then snap, crackle and pop which will never get old. Shift up through the gears while accelerating hard and it barks at you like an angry dog. Without the 4Matic system, the front tyres would melt the minute you push the accelerator to the floor.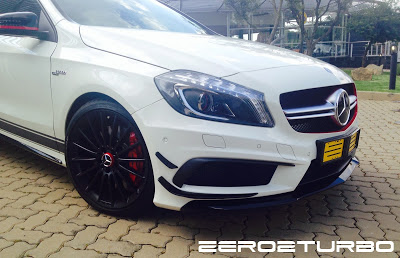 This little hatch can hit 100 km/h in just 4.6 seconds making it quicker than most sports cars so you can expect a hefty price tag attached to it. Well you would be right! This particular version, the Edition 1, is a limited edition and so the price is even higher sitting at around R900 000.
Thanks to Imperial Collection for the opportunity to drive the hottest of hot hatches. For more pictures, be sure to check out the Facebook album.