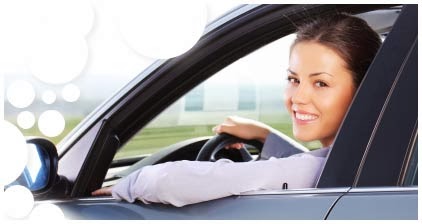 According to a recent report by the BBC, the UK's economy is set to grow by an impressive 2.7 percent over the next year, in contrast to previous estimations that it would only grow by 2.2 percent. This makes 2014 as good a time as any for people who are interested in going self-employed, and with the auto industry also feeling less under pressure, now might be a good time to start up a business within it. Here are 3 of our top avenues for self-employment in the auto-industry.

Taxi Driver
Even through the recession, people needed to use taxis, and this is what makes being a taxi driver an evergreen profession. In other words, you're always going to have work. You'll need to comply with your local authority's guidelines to get your license; including completing checks like a CRB and a medical test, and then pass your test before you buy your cab from a place like Cab Direct. After that, you're all set to go, and you'll be able to take on your first customers.

Courier
With high sales in online retail posted this year by large online retail distributors, and relatively weak physic physical sales, 2014 would be a good year to start in a career as a courier. You'll need a large car or a van and to enjoy your own company, as you'll spend a lot of your time by yourself, but if that sounds like you, you're likely to be in high demand over the coming years. Of course, companies like Amazon are trying to phase out couriers by funding research into drone courier systems which fly goods directly to their owners, but this won't become a reality for years and years.

Car Retail
Being a courier is perfect for those not suited to customer-facing work, but if you are, you might be better suited to a role in car sales retail. The good news is that new car sales are on the up and up in the UK as they are across most of the world, so jobs in car retail won't be too difficult to find or challenging to acquire. The best thing about this work is that a lot of it is performance-driven so that means you can earn a reasonably high wage if you have a good month.
So there you have it, 3 career paths to think about if you're looking for a fresh start in the automotive industry.