If you are looking to buy a used van, there's plenty of models to consider. The best used vans are usually 4 – 6 years old, so with that in mind, here's the top 3 used vans to consider.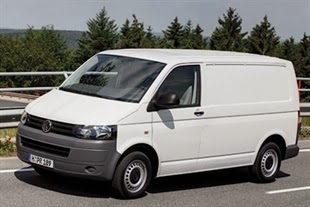 1. Volkswagen Transporter T5
The Volkswagen Transporter is a premium van that holds it value extremely well. The version I recommend is the T5, which is powered by VAG's 2.0 TDI engine. It develops 140 bhp and 236 lb /ft of torque, and it works well with the Transporters 6-speed manual gearbox.
This is a medium panel van, and as such, it's not the top choice for anybody that's going to have large loads. It'll transport up to 1350kg of weight.

There are plenty of used vans Scotland available from Macklin Motors, including the Volkswagen Transporter 75. I recommend trying to find a used Transporter 75 with around 40,000 miles on the clock on a 2011 plate. This will hold its value well but also be affordable, due to it now having passed the 3 year mark. If you're looking for something a little bit cheaper, then a 2004 plate 1.9 TDI PD 85PS costs around £4,000 with 100,000 miles on the clock.
2. Ford Transit 2.2 TDCi SWB
The Ford Transit 2.2 TDCi SWB is one of the best used vans you can buy in terms of value for money, and it's one of the best selling vans of its type in the UK. It benefits from a semi-high roof which means it's ideal for anybody who is going to be transporting equipment that needs as much space as possible.
A 2010 plate Ford Transit 2.2 TDCi SWB costs around £8,000 with 50,000 miles on the clock. That's not bad for the functionality this van offers. The 2.2 TDCi engine offers plenty of power and the van is extremely refined on the motorway.
Try to find one with a mileage that's similar to the above and you'll be served well.
3. Vauxhall Astra 1.9 CDTI SE Van
This van is the smallest on our list today. It's based on the Vauxhall Astra Estate, but it has a huge loading space in the back and you can pick one up for a bargain price. This type of van is ideal for workers that don't need a lot of space, or for a business that transports a few goods every now and again.
The 1.9 CDTI engine is economical and punchy, with lots of torque and 150 bhp for motorway driving. SE trim is recommended. This van benefits from a 1.6 metre cubic volume loading space, and it's the best looking vehicle on our list today.
If you're after a van that's going to put your brand in the right light this is it.
A 2008 plate example with 90,000 miles on the clock costs around £5,000.