Late last year I was given the opportunity to drive a car that for most of us we only dreamed of driving when we were growing up and for many of us actually had the poster on our bedroom wall. Just after I drove the hot little Mercedes A45 AMG Edition 1 my eyes lit up as this iconic V12 beast appeared around the corner. The Lamborghini Murciélago was introduced in 2002 as the successor to arguably the most bonkers Lambo ever made, the Diablo, so it had a lot to live up to. It was produced all the way up to 2010 with a total run of 4099 cars. What made this car a little more different to the previous V12 raging bulls was that this was the first flagship model to be designed under the new ownership of giant German Automaker, Audi.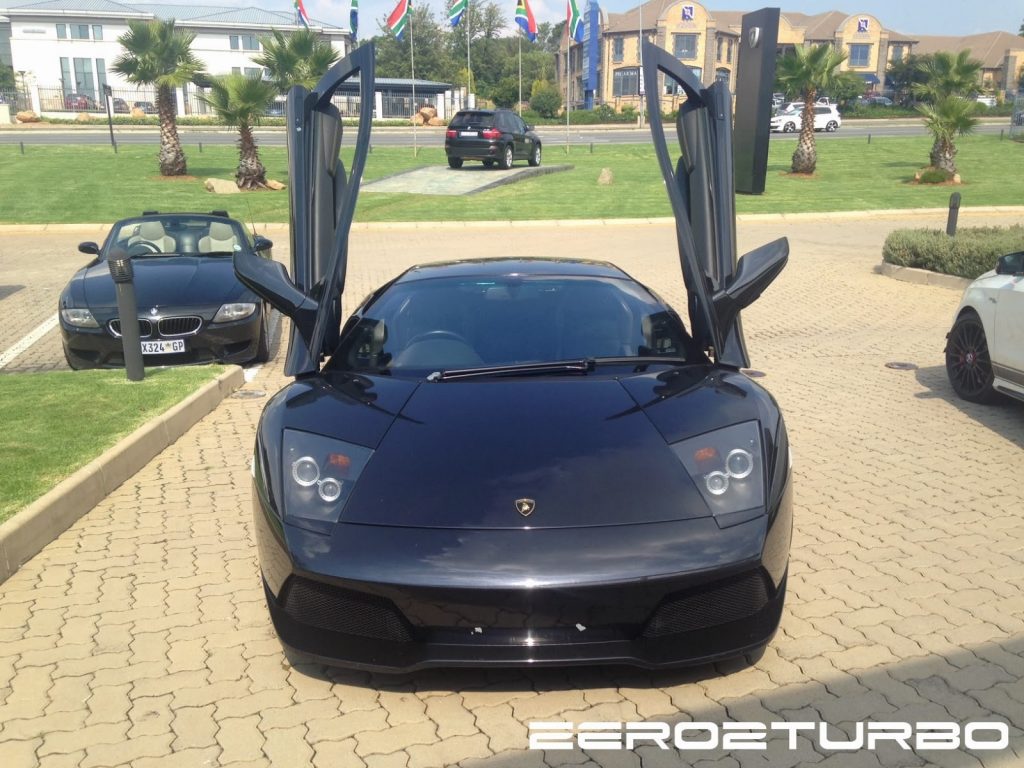 The particular car I drove was a black 2007 version with E-Gear which meant the V12 was packing about 572 horses and capable of hitting 100 km/h in 3.8 seconds. I was so damn excited to finally drive a V12 Lamborghini that I nearly tripped on the door sill climbing in. What immediately strikes you is the different seating position. Low and angled towards the centre of the car. The car is a lot bigger than any of the other supercars I have driven and you immediately notice that it is not the most modern machine in the world but this is the rawness that I absolutely loved.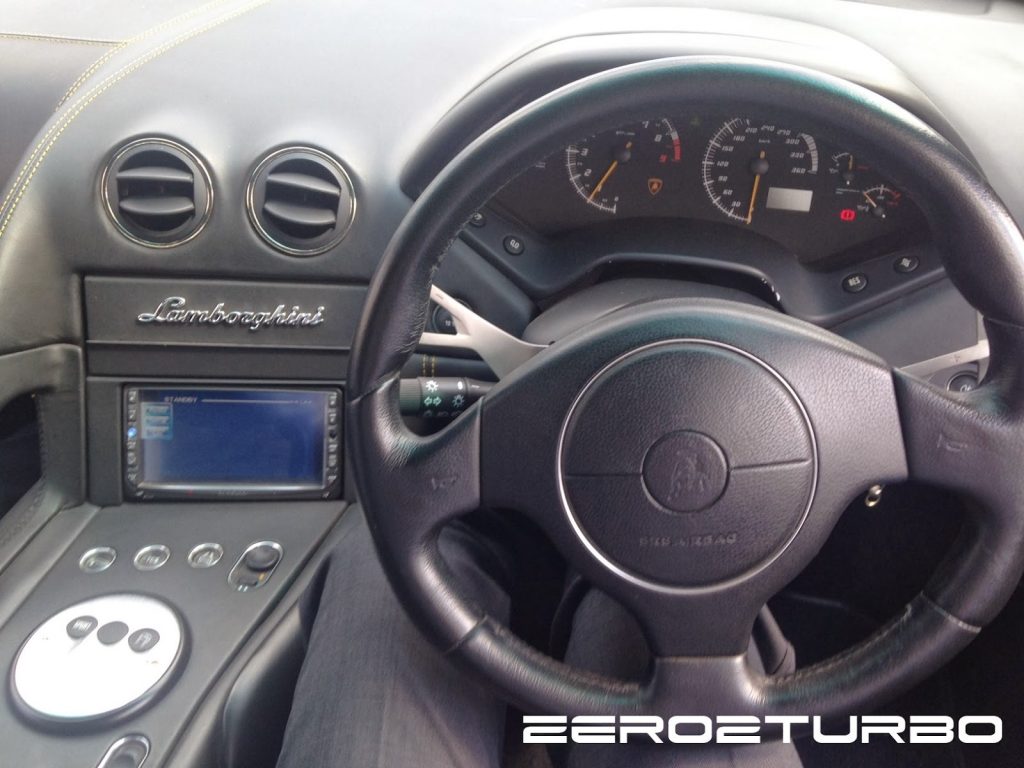 Engage it into first gear and you can pull off slowly and comfortably, which is exactly what I did because even though the car was automatic, my leg was still a bit shaky. The car makes such a teasing growl at low revs and entices you to rev a little but higher with each gear but this is just casual traffic driving. When you find a bit of open road, which I did, everything changes. When you bury your foot into the accelerator, you are pushed with a bunch of enthusiasm into the seat but the magic really happens when you change gears at full taps. The single-clutch box lets go and just as quickly slams you back into the bucket seat which makes you want to do it over and over. So I did! Up the gears you hear the V12 start to really howl and down the gears you can give anyone standing next to the road a nice little surprise.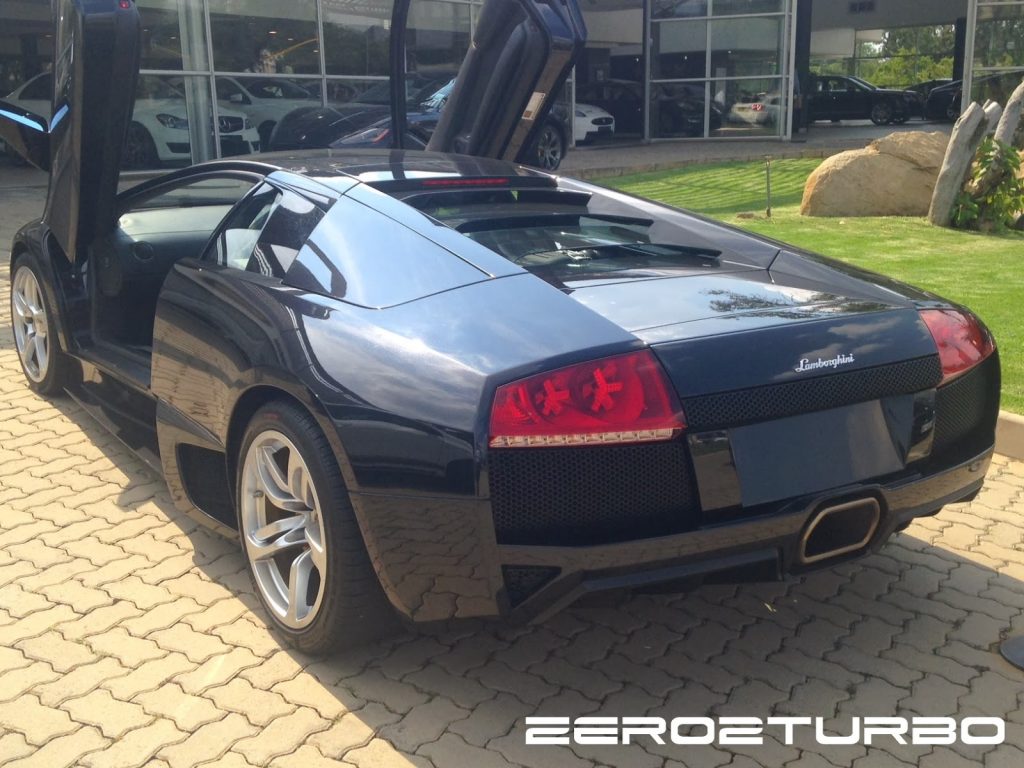 When you give it the beans, the rear spoiler pops up and the active shoulder air intakes open to maximize aerodynamics and increase cooling capacity. This makes the car look even more aggressive in your rearview mirror. The car is low slung, sounds like thunder and looks like it wants to eat you so most people will move out your way even when not giving it stick. It is like having a police siren and flashing lights attached to your car
I unfortunately only had a short time with the car because I got to drive other cars the same day but I will not be forgetting this drive for a long long time. It is a few years old but it makes you feel like a little boy!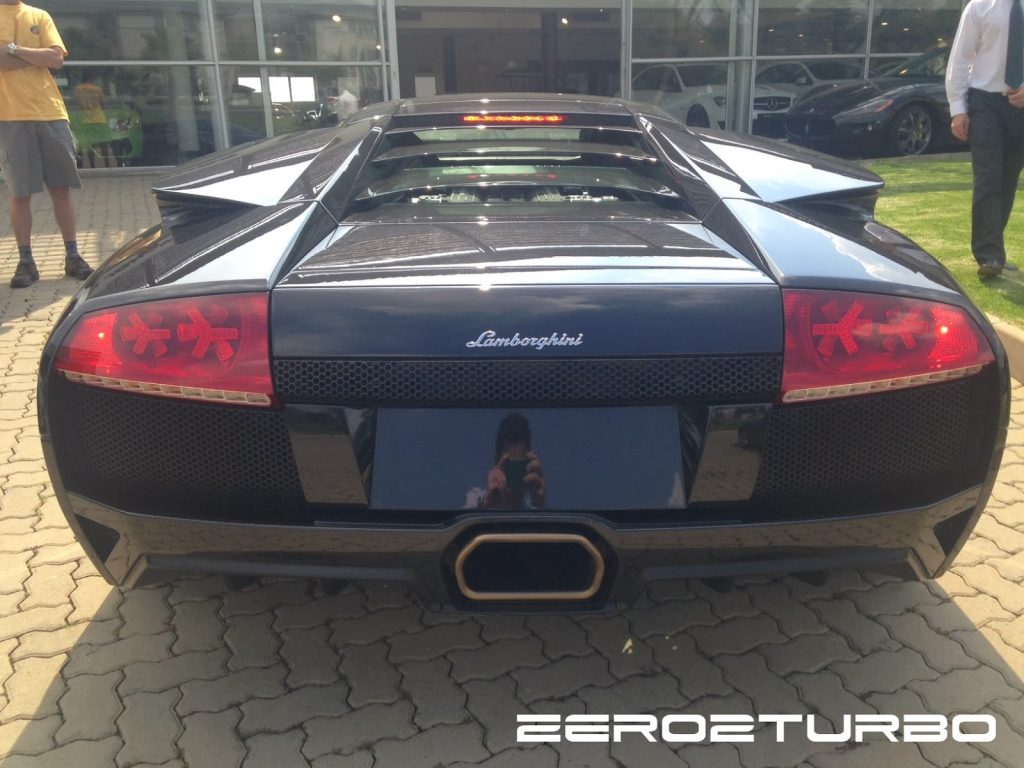 Thanks once again to Imperial Collection and Lamborghini Johannesburg for the opportunity to drive my first V12 supercar. This is sitting on their floor with a price tag of R2.4 million and only has 13000km on the clock! Go check it out! Have a look on FB for all the pictures I managed to take on the day. Next review will be the Bentley GT V8 and SuperSports.